Many people are interested in owning real estate in Hawaii and managing their assets.
However, some people are worried about real estate investment in a foreign country and culture, and do not know where to start.
In this article, a real estate professional who has been involved in the Hawaii real estate industry for over 16 years will introduce the basics of Hawaii real estate, how to buy and sell, and five things to keep in mind.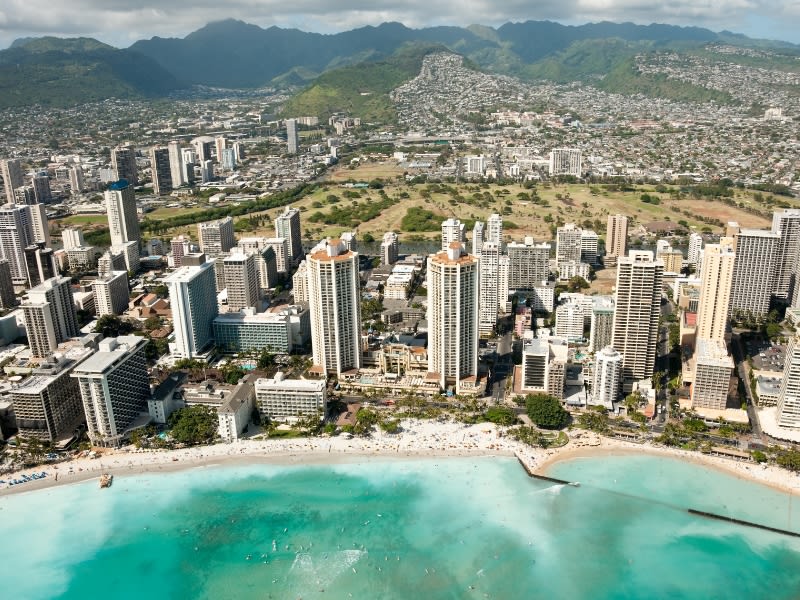 Where should I start with Hawaii real estate?
The first step to owning real estate in the Pacific paradise of Hawaii is to learn about Hawaii real estate. If you are interested in owning a property in Hawaii, here is a step-by-step guide on how to get started.
6 STEPS to Buying Hawaii Real Estate
So, what is the actual buying process for purchasing Hawaii real estate? The following is a brief overview of the general process, broken down into six steps.
STEP1: Find a property
First, look for the property you want to purchase. Before that, there are three things to consider.
(1) What is your investment objective?
When people think of real estate in Hawaii, they tend to start with properties in the famous Waikiki area with a view of the ocean. However, it is important to first determine your investment objectives.
The type of property and area to purchase will depend on whether you are looking for a second home to save on taxes and capital gains, a vacation rental, or a long-term rental to a resident.
(2) Condominium or single-family home?
Residential real estate in Hawaii can be divided into two main categories: condominiums and single-family homes. Since the minimum sales price of a single-family home is over $100 million, condominiums, which can be purchased for around $50 million, are recommended as the first investment.
Alternatively, if you are considering long-term investment by renting out the property to residents, a townhouse, which is similar to a single-family home, is also an option. Once you have determined your investment objectives, you will naturally know which property type is right for you.
(3) Where should the area be?
If you are looking for a townhouse or house for long-term rental to a resident, then areas outside of central Honolulu such as Ko Olina, Mililani, and Kapolei are also options. However, if you are considering vacation rentals in condominiums, your choices are almost exclusively limited to Waikiki.
Again, by determining your investment objectives first, you can naturally narrow down the area.
STEP2: Decide on an agent
Once you have determined the requirements for your investment goals and have an idea of the property, look for an agent. Residential real estate in Hawaii is required to register properties for sale in the MLS system, so no matter which site you visit, the results will be the same. You can search for properties on the Internet, but you will need to find a licensed real estate broker (agent) to assist you in your search.
In Hawaii, the real estate transaction process is complicated and requires a lot of paperwork, and because it is all in English, it is almost impossible to do it on your own without an agent. Although you are not legally required to use an agent, it is customary for the seller to pay the agent's fee to assist the buyer in the purchase, so the buyer bears no cost. If that is the case, wouldn't it be better to work with a Hawaii real estate professional?
However, please note that once you sign an exclusive contract, you will not be able to ask another agent for help.
STEP3. Start the loan approval process
After consulting with the agent and getting a good idea of the property, you will start the loan approval process. Even if you have decided on a property and have applied to purchase it, your time will be wasted if you fail to qualify for a loan and are unable to purchase the property. Banks may have strict conditions for loans for overseas real estate, and there is a possibility that you may have to ask for a loan from a bank in Hawaii, so it is best to move quickly.
STEP4: Submit an offer (purchase offer)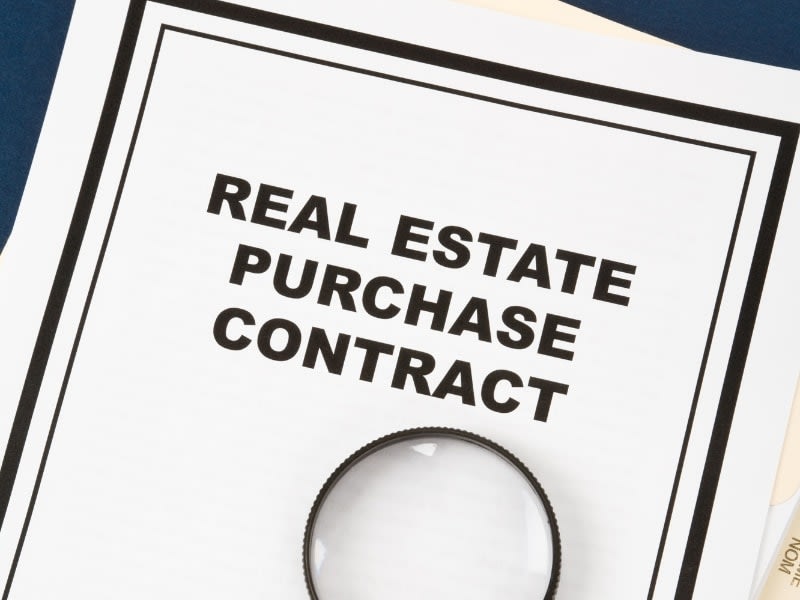 Once you have decided on the property you wish to purchase, you submit an offer to the seller. If there are no problems with the terms and conditions, the offer is accepted as is, but the seller may make a counter offer with new terms and conditions. It is important to proceed with the help of an agent, lawyer, or other specialist.
STEP5. Open escrow and proceed to inspection
Once your purchase application is accepted, you open an escrow account. Escrow is a third-party organization established to ensure fairness in transactions. From that point forward, the seller/buyer will communicate the deposit, payment, documents, and registration through the escrow.
After escrow is opened, a property inspection is conducted at first. This inspection is mandatory in Hawaii. The seller pays for this inspection and provides a report on the current condition of the property.
It is important to ask questions about any points of concern and eliminate any sources of anxiety by referring to this report and other materials provided. In particular, since most properties in Hawaii are used, there is some deterioration of the property. Make sure to confirm whether it is within the acceptable range or not.
STEP6. Registration after submission of necessary documents and payment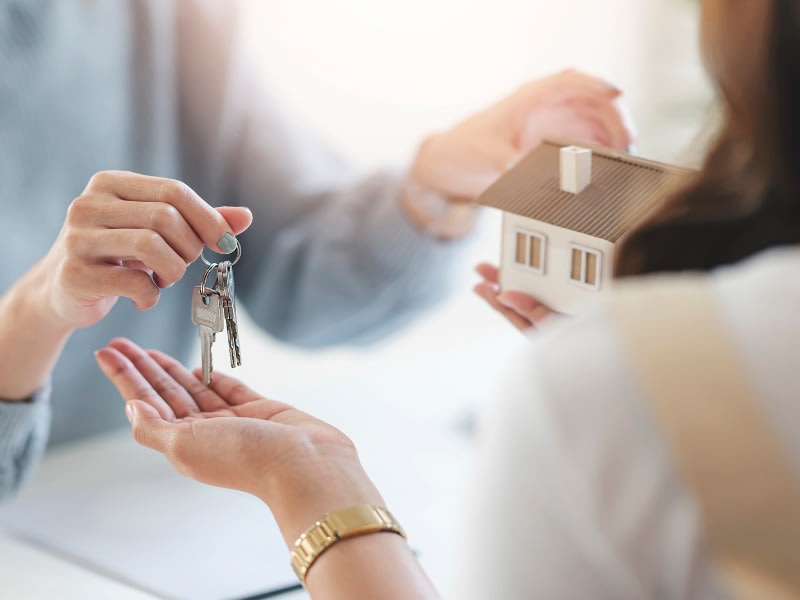 If the inspection results are acceptable to you, the buyer's side will go through the notarization process, pay the balance with the necessary documents, and move on to registration. The completion of the registration is called the closing, which marks the end of the transaction, and the property is handed over to the buyer.
Operation and management of Hawaii real estate is outsourced to a basic management company
Whatever the purpose of the investment, the property must be operated and managed after purchase. Since it is impossible to manage a property in Hawaii by yourself while living abroad, you will basically have to outsource the management of the property to a local management company.
The operation and management details will vary depending on the purpose of the investment, but regardless of the method of operation, it is important to select a company that will not only manage and maintain the property, but also provide accounting reports and administrative services such as monthly expenses.
5 STEPS to Selling Hawaii Real Estate
The final outcome of real estate operations depends more on the type of exit strategy than on purchasing and continuing to operate the property, and the final profit outcome depends on the type of exit strategy. We will guide you through the process of selling your operated Hawaii real estate in five steps.
STEP1. Decide which agent to entrust
When selling, the first step is to decide on an agent who will handle the sale. This agent will take care of all advertising that the property is for sale, listings on the website, and handling inquiries and previews that come from there.
Conversely, the agent's ability to respond to inquiries, contacts, and sales channels will greatly affect the sale price and the time it takes to sell the property.
STEP2. put it on the market and deal with showing, etc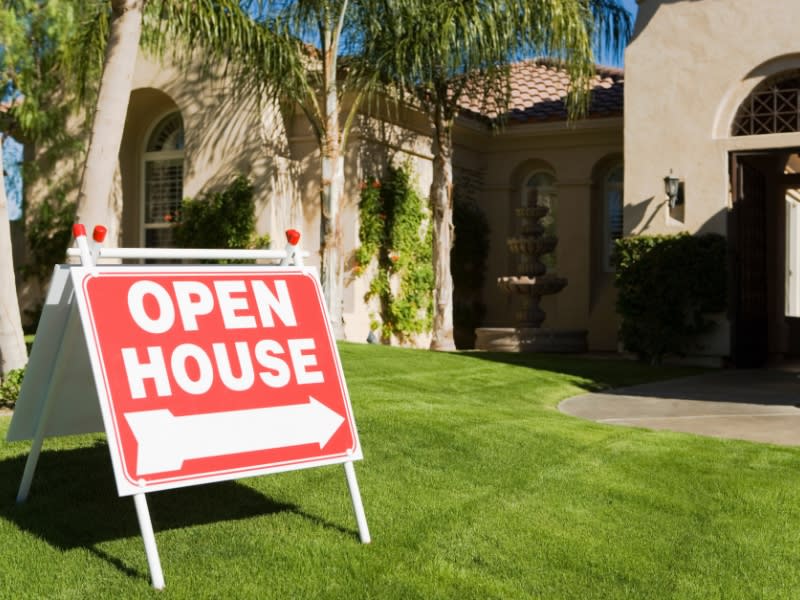 Once you have selected an agent, you will actually recruit buyers through advertising and open houses. If the property is popular to begin with, there may be a rush of prospective buyers as soon as sales begin.
STEP3: Review and select an offer (purchase application) and a buyer
When you receive an offer to purchase, you will examine the offer and the buyer himself/herself. In this case, as with the purchase, it is necessary to proceed carefully with the assistance of an agent, lawyer, or other specialist.
If there are no problems with the buyer himself/herself, but there is something in the offer that needs to be changed, a counter offer is made.
STEP4. Open escrow and conduct inspection
Once you have decided on a buyer, you open escrow. The seller will arrange for the inspection, which is a review of the property, at his/her expense. You will disclose to the buyer the results of the inspection and documents from the time you were operating the property, and share information with them. It is also important to know how to respond to any questions or requests from the buyer.
It is important to select an agent who is comfortable discussing questions and concerns with a prospective buyer who is from a different culture and scale.
STEP5. Transferring the registration and closing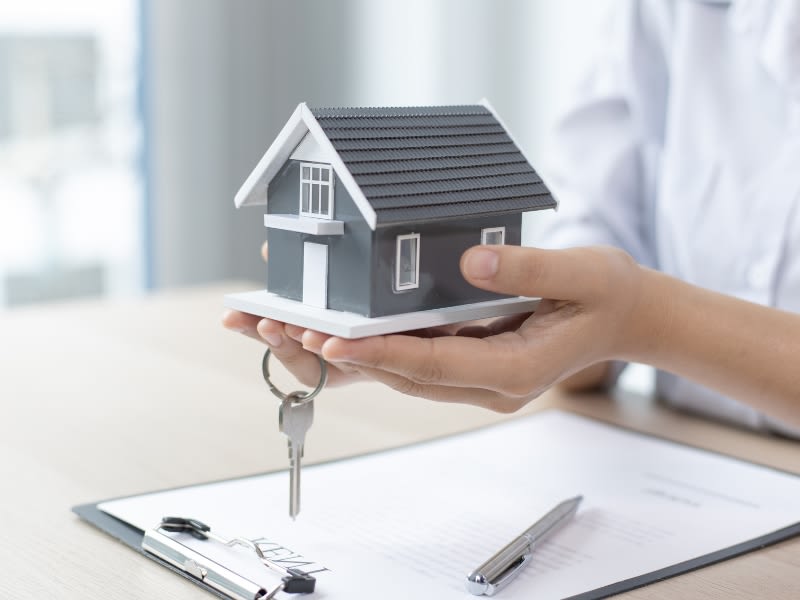 If the buyer's intention to purchase is confirmed after you share information about the inspection and operation, you proceed to the next step. You make the payments and formalities, and registration takes place. The closing will take place when the registration is completed.
The brokerage fee is paid by the seller to both the buyer's and seller's agent. Currently, it is customary for the seller's agent to pay approximately 5-6% of the sale price, and the seller's agent passes half to the buyer's agent.
5 Things to Know about Hawaii Real Estate Investment
We hope that you have now understood the general flow of how to purchase and sell Hawaii real estate. From here, we will introduce five points that you need to pay attention to when purchasing and managing Hawaii real estate.
1. Unique land ownership structure
There are two types of land ownership in Hawaii: Fee Simple, which includes ownership of the land along with the property, and Leasehold, which includes ownership of only the building and the leasehold of the land.
In the case of leasehold, the land is leased, so monthly land use fees must be paid after purchase. Because it does not include ownership of the land itself, the selling price is lower than that of a fee-simple property with land ownership.
Although people tend to focus on leasehold properties because the initial investment is cheaper, since monthly land use fees are required, it is necessary to make a comprehensive decision on whether leasehold properties are really more profitable, from purchase to operation and management to exit strategies.
2. Complicated name and inheritance at the time of registration
In the U.S., there is a system called Probate, which is a complicated inheritance procedure.
In the case of a simple individual ownership form, this Probate procedure is required when the owner dies, and it takes more than a year to complete the procedure and transfer ownership, which involves correspondence with the Hawaii courts. There are also other unique ownership structures such as co-ops, which can sometimes make it difficult to sell quickly due to buyer inspections at the time of sale.
You need to learn the differences between ownership forms and names and think ahead when registering.
3. Low yield but profit on sale is possible
In Hawaii, the yield on condominium unit ownership is usually around 5%.
Although rental income is high, the condominiums themselves are old and deteriorating, and repair and common service fees are higher than in other states. The age of the building is not so important in Hawaii, and whether or not it has been renovated and its location have more impact on the value.
Therefore, the value of used properties is less likely to decline, and you can aim for gains on sales and capital gains.
4. Tax return required
If you own real estate in Hawaii and receive income such as rent, you are required to file a tax return in Hawaii. The tax return filed in Hawaii is based on the U.S. system, so it is necessary to have an accountant from the State of Hawaii file it for you.
5. taxes on the sale
When operations in Hawaii real estate investment are completed and the property is sold, please note that taxes and expenses will be charged in the United States. As for expenses, as mentioned above, there will be brokerage fees for both the seller and buyer's agents, inspection fees, etc. In addition, there are two types of withholding taxes to be paid to both the State of Hawaii and the United States.
In addition, there are two types of withholding taxes to be paid to both the State of Hawaii and the U.S. federal government, transfer taxes in the State of Hawaii, and capital gains tax if the property sells for a higher price than when purchased.
You will also have to pay income tax in your home country if you make a profit.
Hawaii Real Estate Market Price Trends
How is the Hawaii real estate market currently performing? We will now discuss the past trends and future outlook of the Hawaii real estate market.
Over the past 10 years and in the most recent COVID pandemic
The graph below shows the median residential real estate sales price trends over the past 10 years, as reported by the Hawaii Association of Realtors. Both single-family homes and condominiums have been rising steadily.
<Condominium>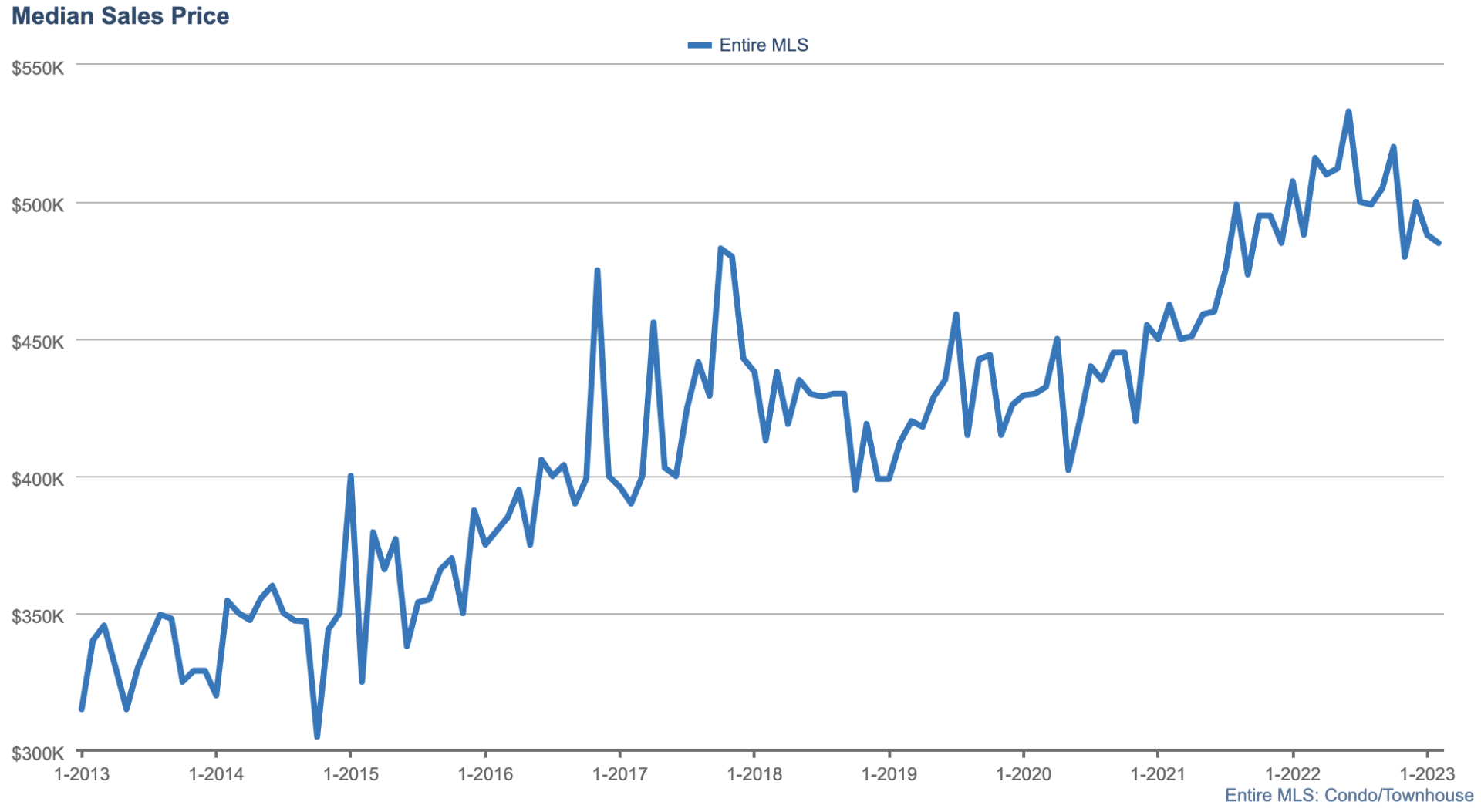 <Single-Family>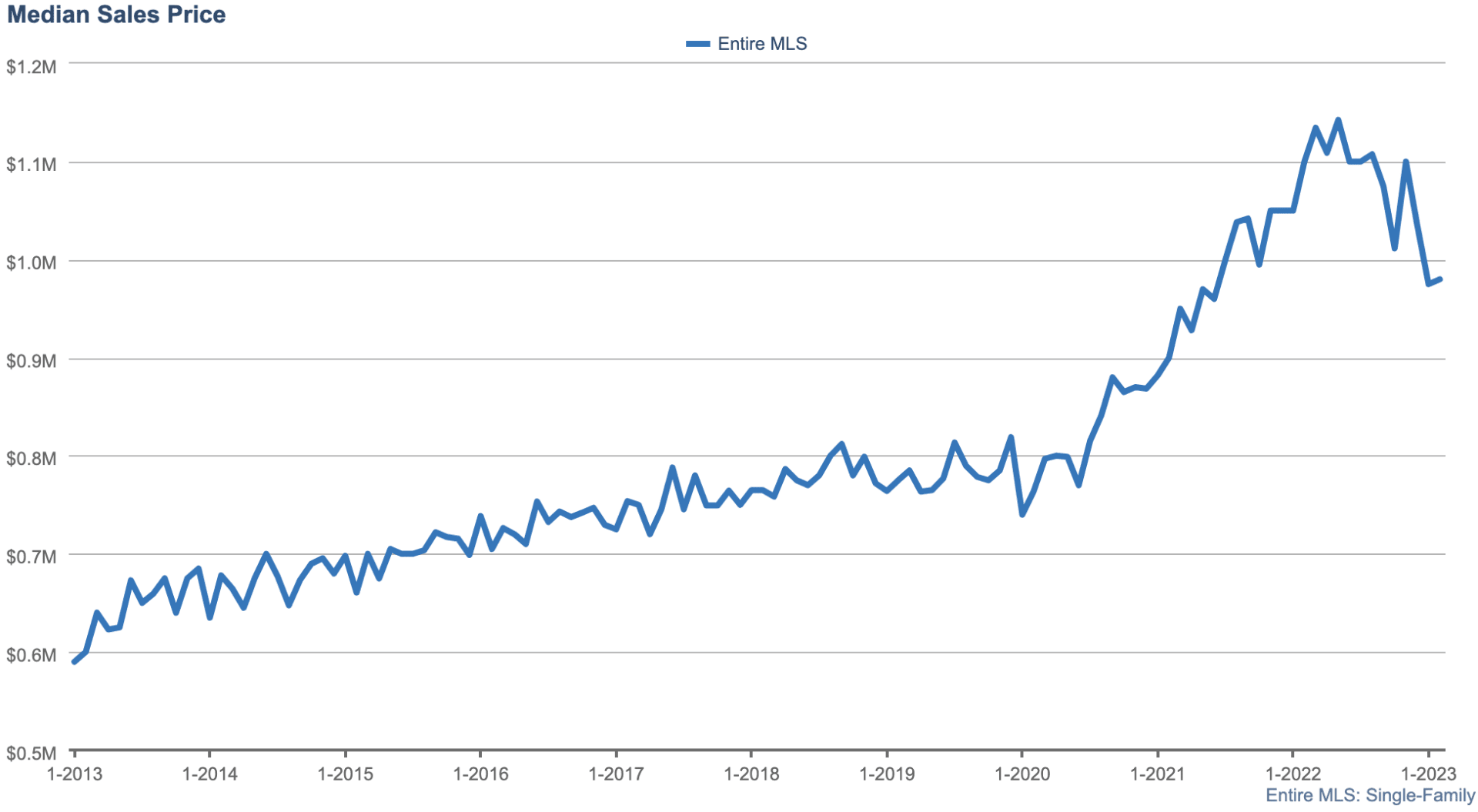 The economic downturn caused by the new coronavirus infection has not had a major impact on the market, but on the contrary, the market has remained strong, indicating that the Hawaii real estate market is resilient to the economic crisis.
Is there a possibility that prices will fall?
As for the current trend, it is said that the market is currently in a state of calm due to the influence of infrastructure and interest rates. It is said that the market will continue to rise steadily over the next 10 years, as it did not decline even after the Lehman Shock in 2008, which was caused by the subprime loan problem, although it stagnated, and was not affected by the economic stagnation caused by the new coronavirus infection.
However, no one can correctly predict the real estate market, either.
As with any investment, make a solid plan and consider your exit strategy before investing.
Conclusion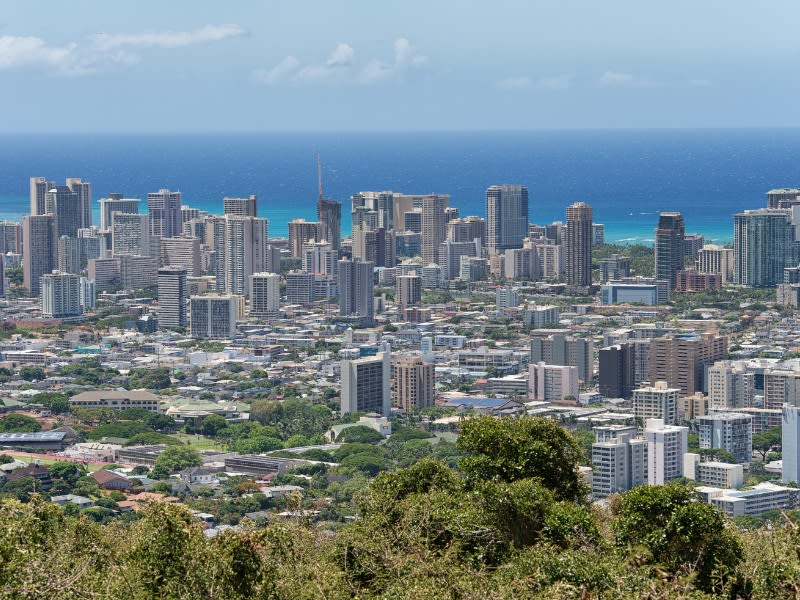 We have provided an overview of Hawaii real estate, including reasons why it is easy to buy, the actual purchase and sale process, and points to note. Learning about Hawaii real estate is the first step to a successful investment.
We also offer free consultations on Hawaii real estate. Please feel free to contact us if you are interested.