Arguably the most beautiful state in all of the U.S., Hawaii is one of the
top vacation destinations
for people all around the globe. Whether you're looking at Hawaii real estate to
make a new home
on the islands or you're simply visiting for a long-awaited, much-needed vacation, you can enjoy some incredible food.
Pulling from the endless supply of fish surrounding the islands, the restaurants that have topped our list for the absolute best dining in all of Hawaii all utilize the freshest seafood ingredients possible. Plus, you might think it's hard to grow produce on an island, but when your
average daily temperature range
is typically between 78 and 85 degrees, you can grow produce and fruit nearly year-round.
The following are the absolute best six restaurants that Hawaii has to offer. With a variety of cuisine types in some truly gorgeous locations, there is something for everyone.
Here are 6 must-try restaurants in Hawaii. With a wide variety of cuisines and a gorgeous location, there is something for everyone.
1. Mama's Fish House
799 Poho Place
Paia, Hawaii
Photo Courtesy of From Tamara
No list of the best restaurants in Hawaii can be taken seriously without listing
Mama's Fish House
, a local
and
tourist favorite. This gorgeous restaurant is often cited as one of the
best restaurants in the entire U.S.
and is nestled in the perfect Hawaii real estate location, on the small sandy beach of Kuau Cove, where visitors can stop by and take scenic pictures before heading to dinner.
Open since 1973, Mama's Fish House is best known for its ever-changing seafood menu that blends local Hawaiian favorites with the freshest produce and seafood available. From diver-caught octopus to Antarctic toothfish and Tristan Island lobster tails, Mama's Fish House is the ultimate place for fresh seafood galore. If you're in the mood for cocktails, too, check out their "Scorpion" rum, "Celebration Champagne Punch," or "Strawberry Guava Fizz." Don't forget about dessert, either, as the coconut lime sorbet, coffee ice cream, and chocolate pie baked in caramel cookie crust are calling your name.
If you're planning to take a trip to Hawaii and want to book reservations, check their website to see how far ahead of time you'll need to make plans. Due to high demand, reservations are often booked out months in advance. However, if you will soon be a new owner of Hawaii real estate to call your own, you have a lot more flexibility in that regard.
2. Lahaina Grill
127 Lahainaluna Road
Lahaina, Maui, Hawaii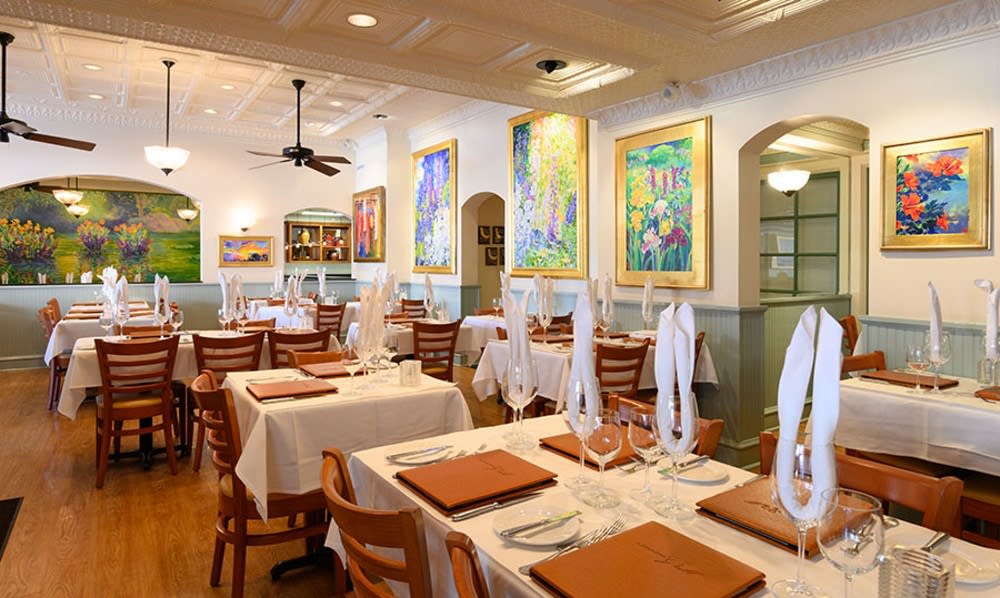 Photo courtesy of Lahaina Grill
Nestled in among many traditional tourist restaurants and stops is
Lahaina Grill
. Don't let the sign on the door, which claims Lahaina Grill is simply a "contemporary bistro," fool you. With an in-house bakery, picturesque views, and an amazing array of menu options, this favorite has been named "
Best Maui Restaurant
" by HONOLULU Magazine multiple times.
Signature dishes from this luxury restaurant include the "Wagyu Beef Ravioli," "Dungeness Crab and Maine Lobster Cake," and the "Bufala Tomato Salad," which uses locally grown tomatoes, fresh bufala mozzarella, truffle oil, and aged balsamic vinaigrette.
3. Han no Daidokoro
1108 Auahi Street #150
Honolulu, Hawaii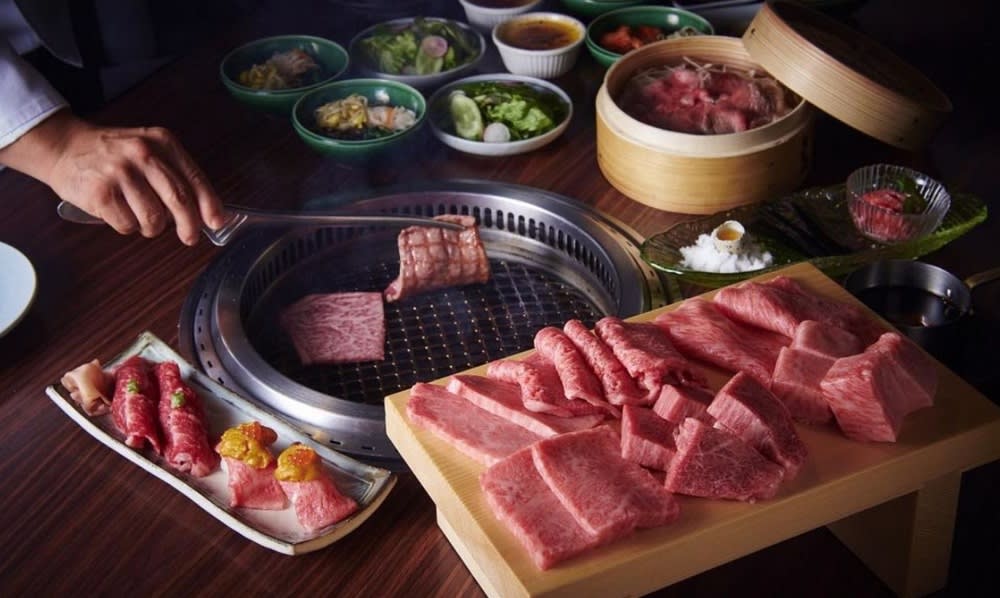 Photo courtesy of Han no Daidokoro
No trip to Honolulu is complete without stopping in for a meal at
Han no Daidokoro
. If you own Hawaii real estate on this beautiful island, you know that for a fact. This Japanese-style
Korean barbecue restaurant
serves the highest quality beef they can, literally.
Han no Daidokoro offers only the best A5 grade Miyazaki beef and Wagyu beef, all thoughtfully and carefully imported straight from Japan. The "Wagyu" beef you most commonly find in restaurants is from American cattle, which have a lineage tied to Japan. This, however, is the real deal.

Guests can choose to order a set course designed around what is fresh that day, or a la carte filet mignon, beef tongue, skirt meat, or assorted cut like a traditional Korean barbecue restaurant. If you ever wished to experience melt-in-your-mouth beef with the absolute perfect amount of marbling, this is a Hawaii-exclusive experience you won't want to miss.
4. Chef Chai
1009 Kapiolani Blvd
Honolulu, Hawaii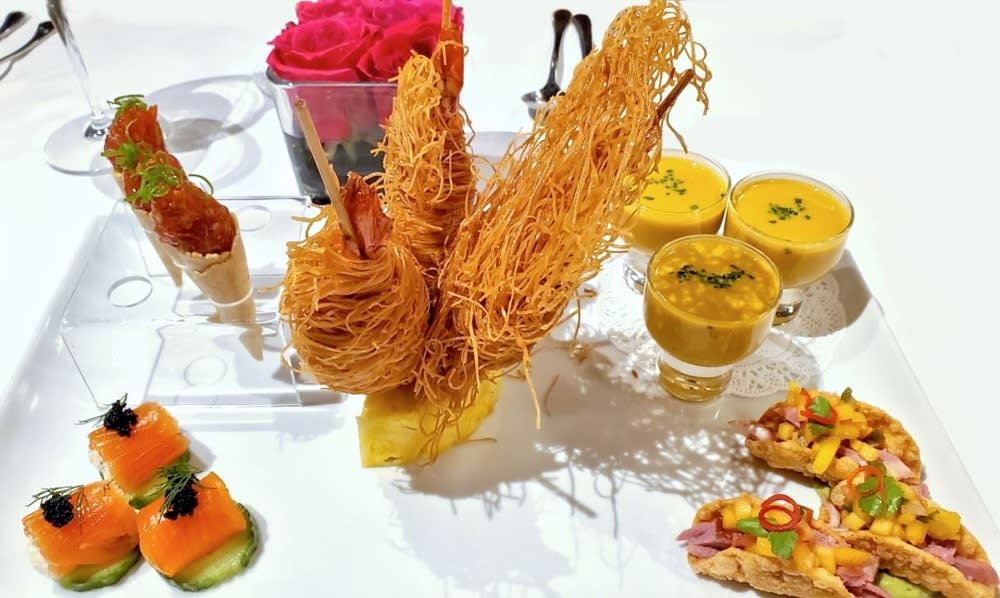 Photo courtesy of Chef Chai
Named after head chef and owner
Chef Chai Chaowasaree
, this restaurant blends traditional Hawaiian flavors with classic Asian recipes. It's a really lovely blend of both cultures, and the food is spectacular.
The interior is chic and classic, and there are a few ways to enjoy the food. There is a dinner menu, which has classic favorites like stir-fry with cashew nuts, pan-roasted chicken with peppercorn sauce, and grilled filet mignon with mashed potatoes. There is also a tasting menu if you're in the mood for appetizers, like a mini duck taco, and an "Early Bird" menu if you're more interested in a late lunch/early dinner. There are also set menu specials for holidays, like an "all-you-can-eat lobster tail" buffet for Mother's Day.
5. The Pig and The Lady
83 N. King Street
Honolulu, Hawaii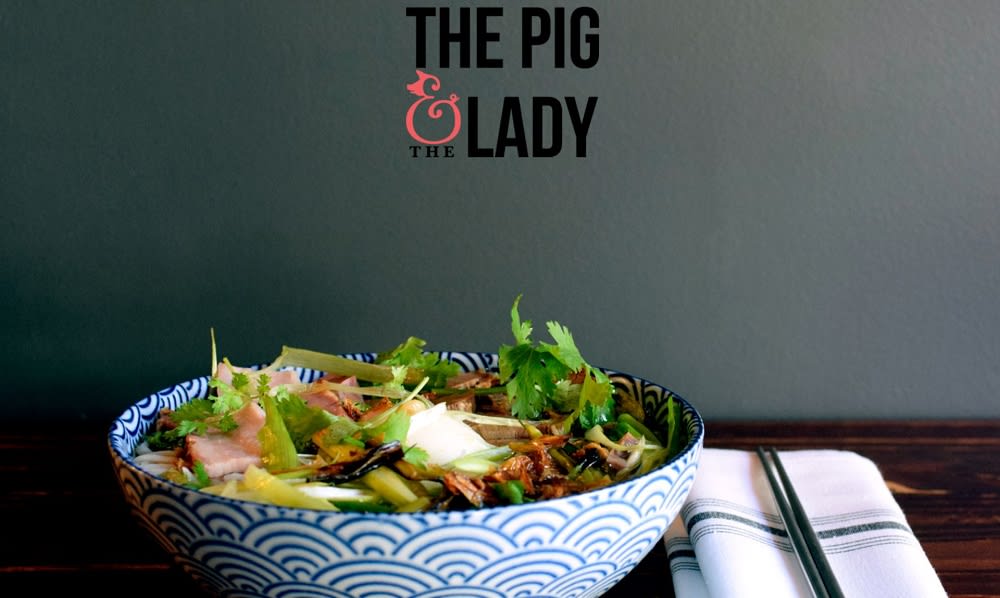 If you're ready for something completely out of left field, don't miss
The Pig and The Lady
. This restaurant likes doing things a little bit differently, like blending Vietnamese classics with modern ingredients and techniques. It's certainly the only place in the area where you can get something called a "Pho French Dip."
The Pig and The Lady's dining is a little unorthodox, too. Seating takes the form of communal tables, plus an L-shaped bar, and the restaurant has separate menus for lunch and dinner selections. Lunch is a little lighter and more casual, but dinner is where the menu really takes an interesting twist. If you're craving Vietnamese while in Hawaii, this is the best place to stop.
6. MW Restaurant
888 Kapiolani Blvd, Suite 201
Honolulu, Hawaii
Featured on
Buzzfeed's popular "Worth It" YouTube series
in 2018 with over 14 million views, local luxury favorite
MW Restaurant
blends super-fresh Hawaii native ingredients with a heavy Asian influence. The "Mochi Crusted Fish" is what the restaurant is best known for, paired with a soy yuzu vinaigrette; in fact, it may be one of the most famous dishes in all of Hawaii.
The menu at MW Restaurant constantly changes depending on what is fresh and in season, or what the chef simply wants to make. Don't leave without trying their signature dessert, though, the "MW Candy Bar," complete with peanut butter crunch, macadamia nut caramel, a chocolate ganache, and black sesame ice cream.
If you're
on the hunt
for Hawaii beach homes for sale so that you can spend less time traveling and more time enjoying these excellent restaurants, reach out to skilled Hawaii real estate agent
Tomoya Tsuruhara
today. Originally from Japan, Tomoya lived in several places all over the world before settling in Hawaii over 15 years ago for the beautiful weather and true sense of community. Tomoya has a knack for spotting exquisite Hawaii real estate and will use his years of experience to find you the luxury home you truly deserve.