A'ALI'I was built as the fifth project of the Kakaako development plan Ward Village. It is a 42-story, latest luxury condominium completed in 2021 last year. The 2 Bedroom high floor units are already on sale.
Aarii's concept is "smart living". As the name suggests, furniture, home appliances, and tableware are provided, so that you can start living as soon as you move in.
In addition, it is possible to easily reserve amenities with an app for residents, introduce a home automation system that can turn on and off home appliances and certificates by voice control, install a station for electric vehicles and ideas based on the concept of smart living overflowing with.
Basically, many condominiums on high-floor towers do not have lanais (verandas), but all units in Aali'i have lanais.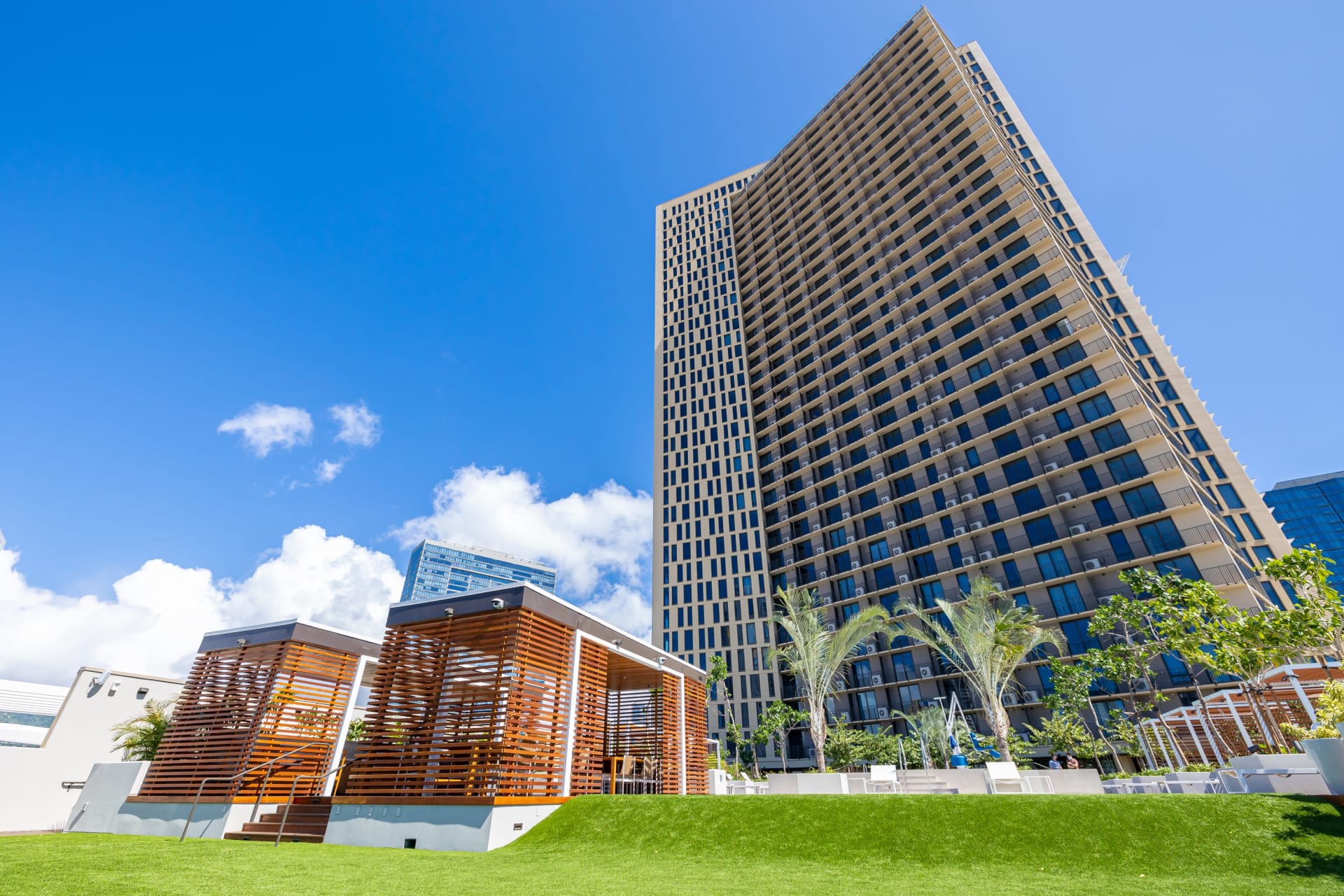 In the surrounding area, there are commercial facilities that are being developed together with the Ward Village plan, and the major supermarket WHOLE FOODS, movie theater, South Shore Market, etc. are all conveniently located within a 10-minute walk. If the monorail from the airport currently under construction to the Ala Moana Shopping Center opens, a station will be built on the same block, making it more convenient.
In the case of normal condominiums, the top floor is often occupied by a penthouse (a larger room that is different from a normal room), but Aalii does not have a penthouse, and the top floor, the 42nd floor, is a shared space. This shared space called the Sky Deck, is equipped with a gym where you can exercise while enjoying the view, a terrace, and a party room.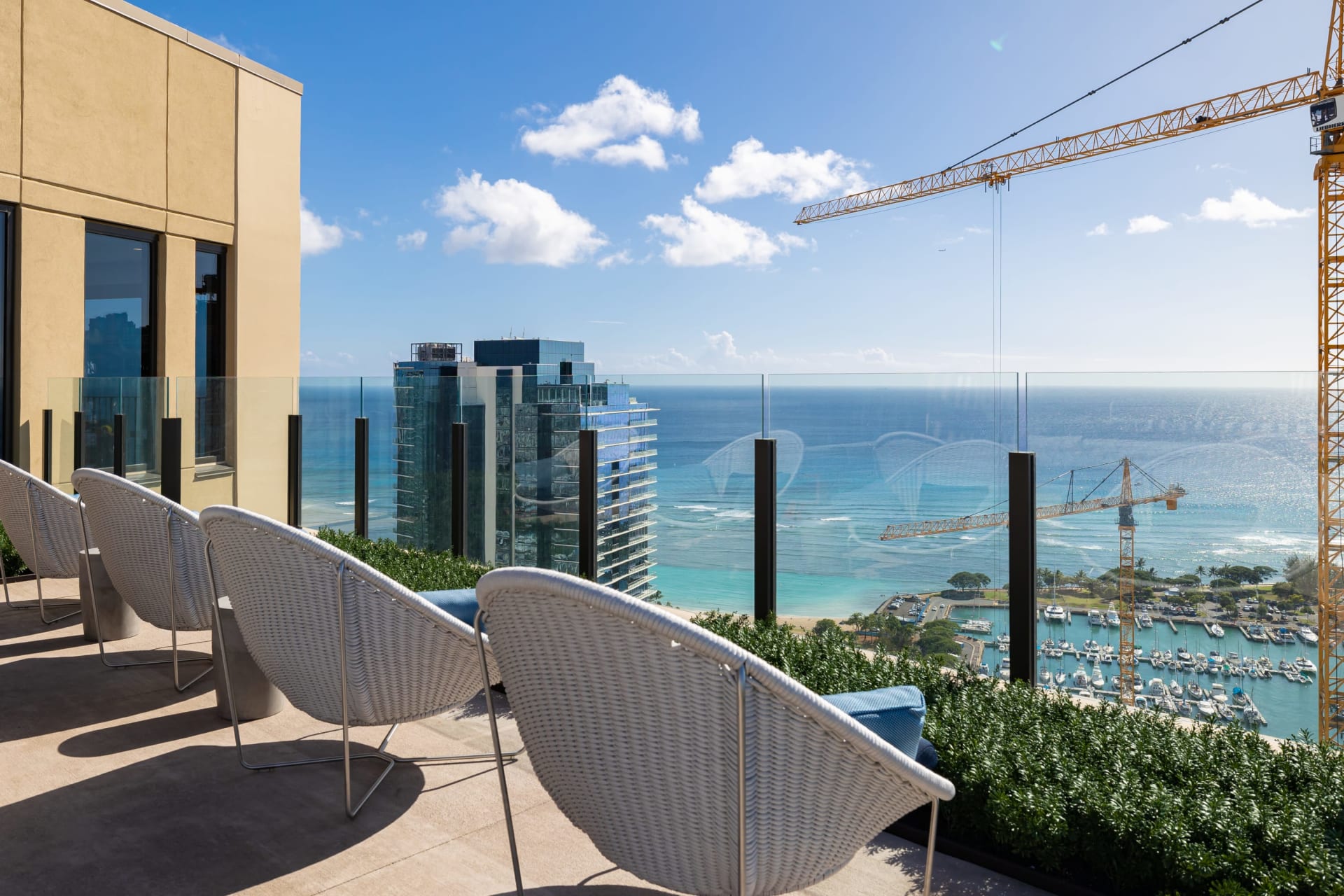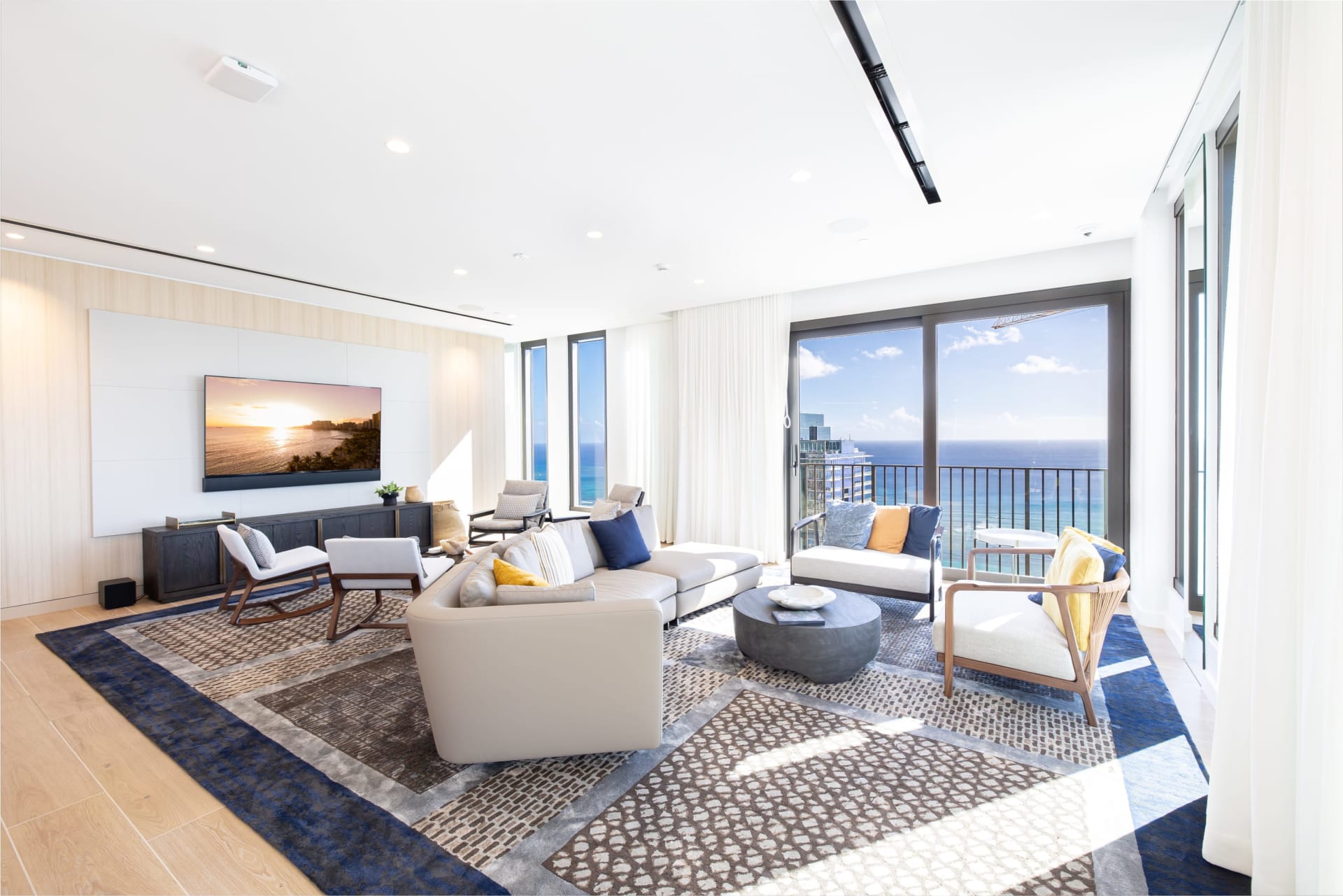 その他のアメニティは8階にあり、プールやBBQエリアはもちろんのこと、天蓋付きのゆったり横になれるベッドスペース(プライベートカバナ)、遊具のあるキッズエリアやパーティルームもあります。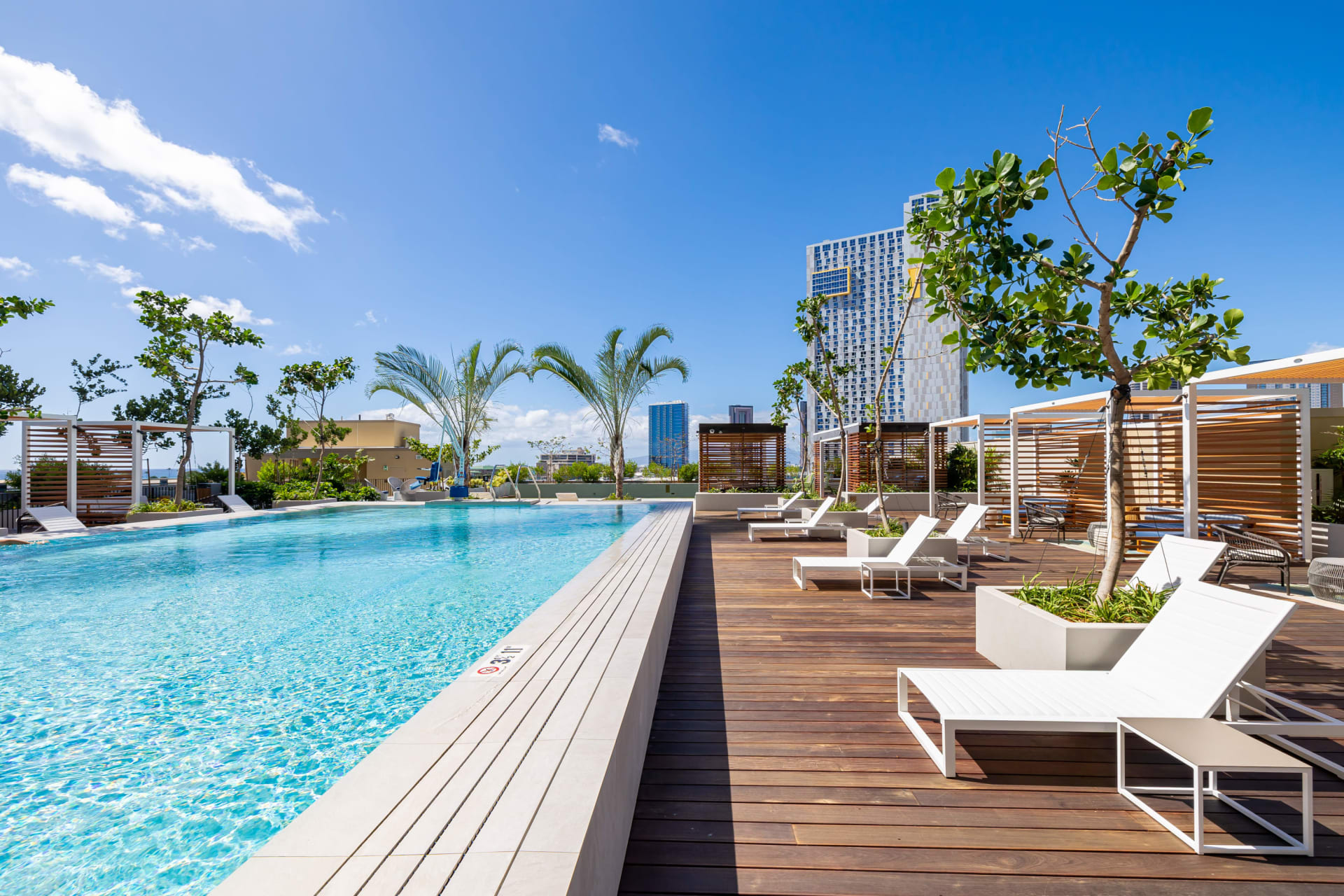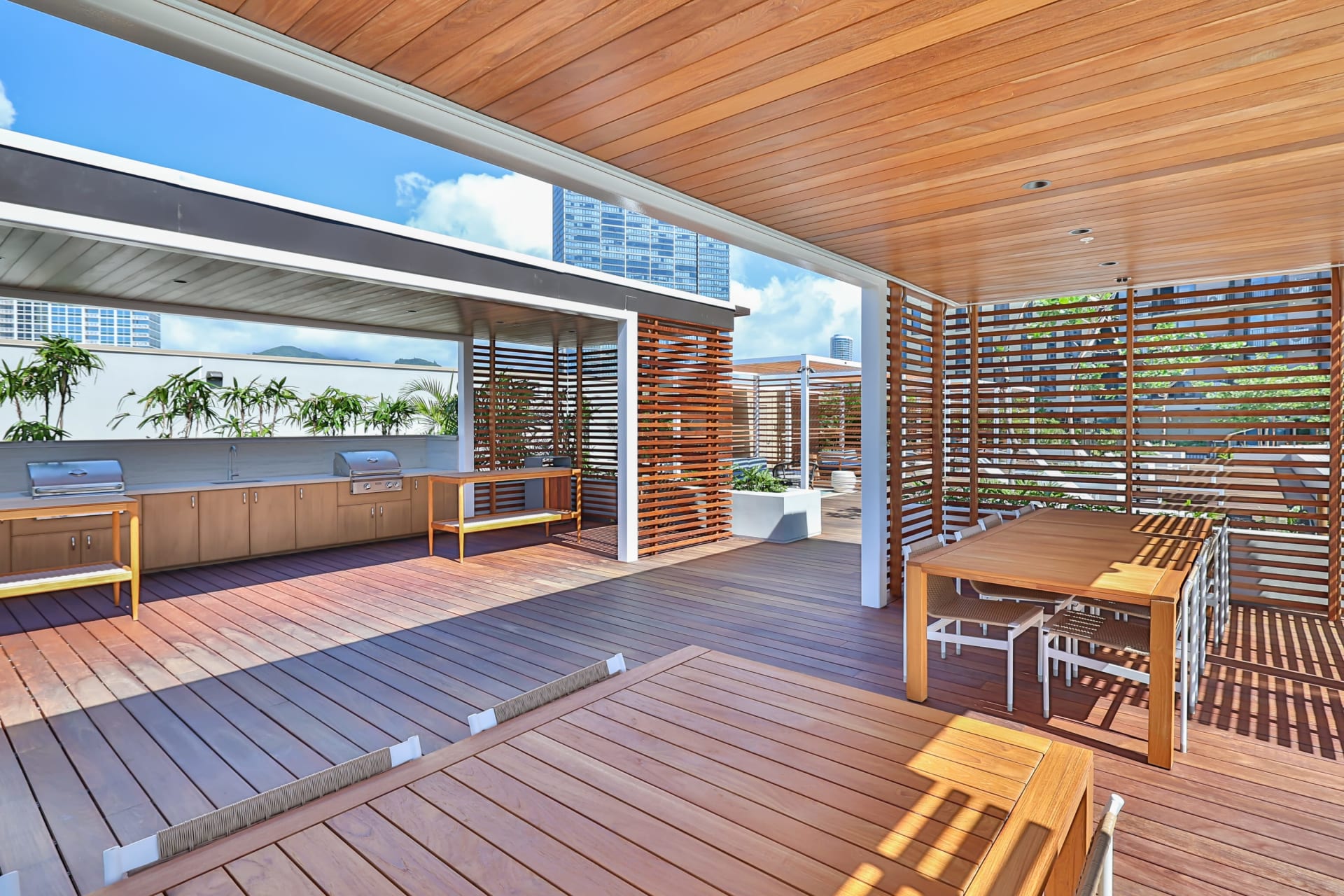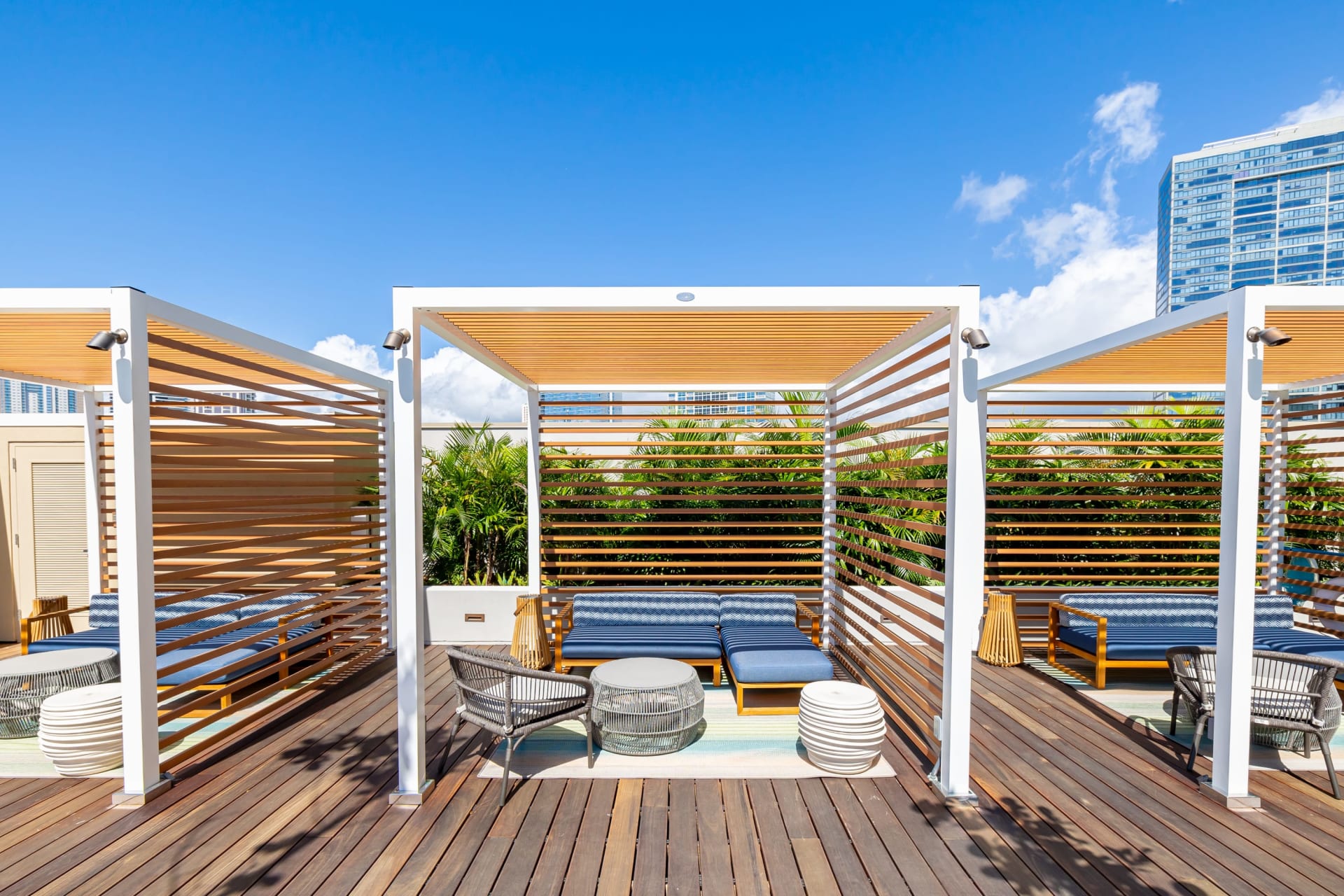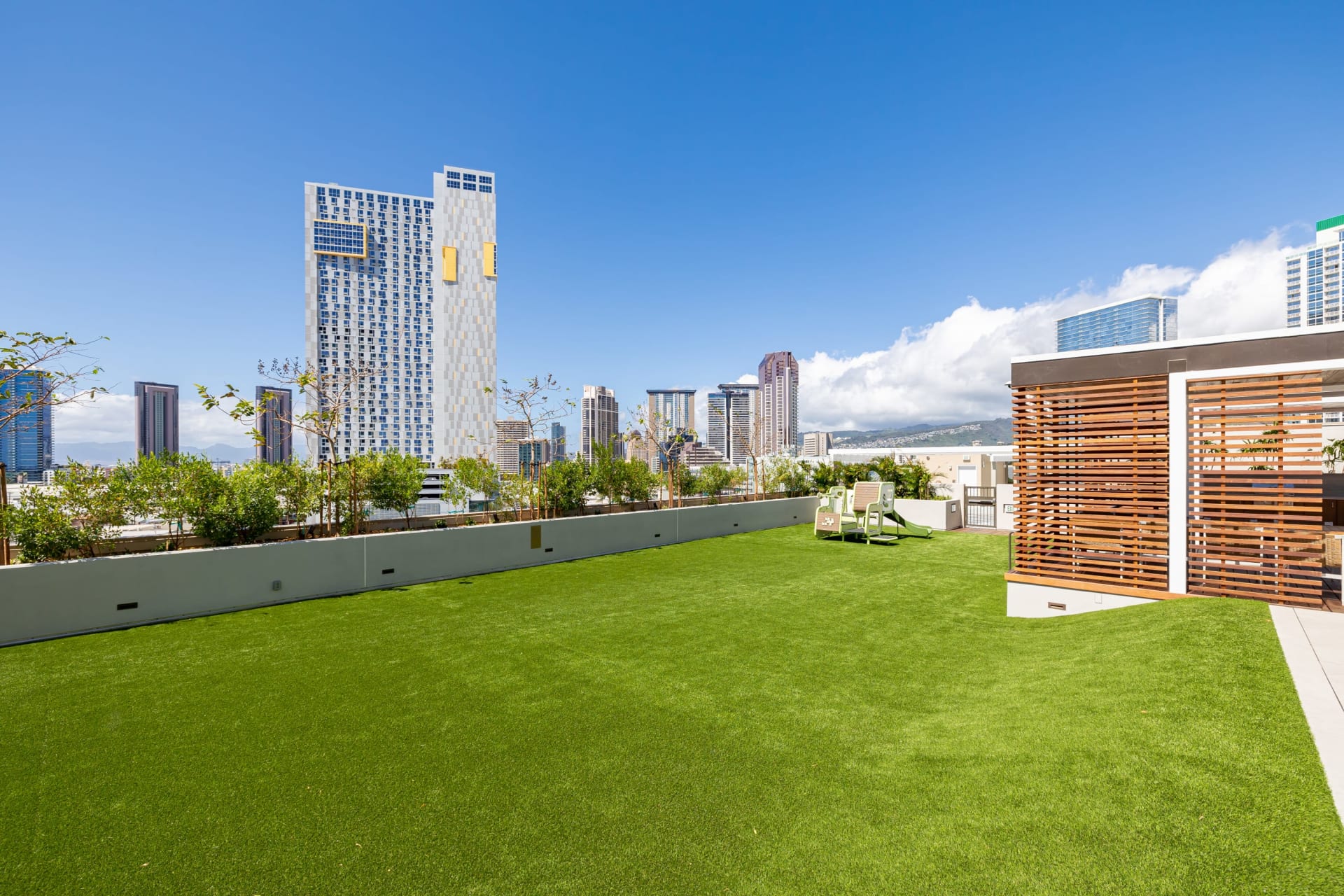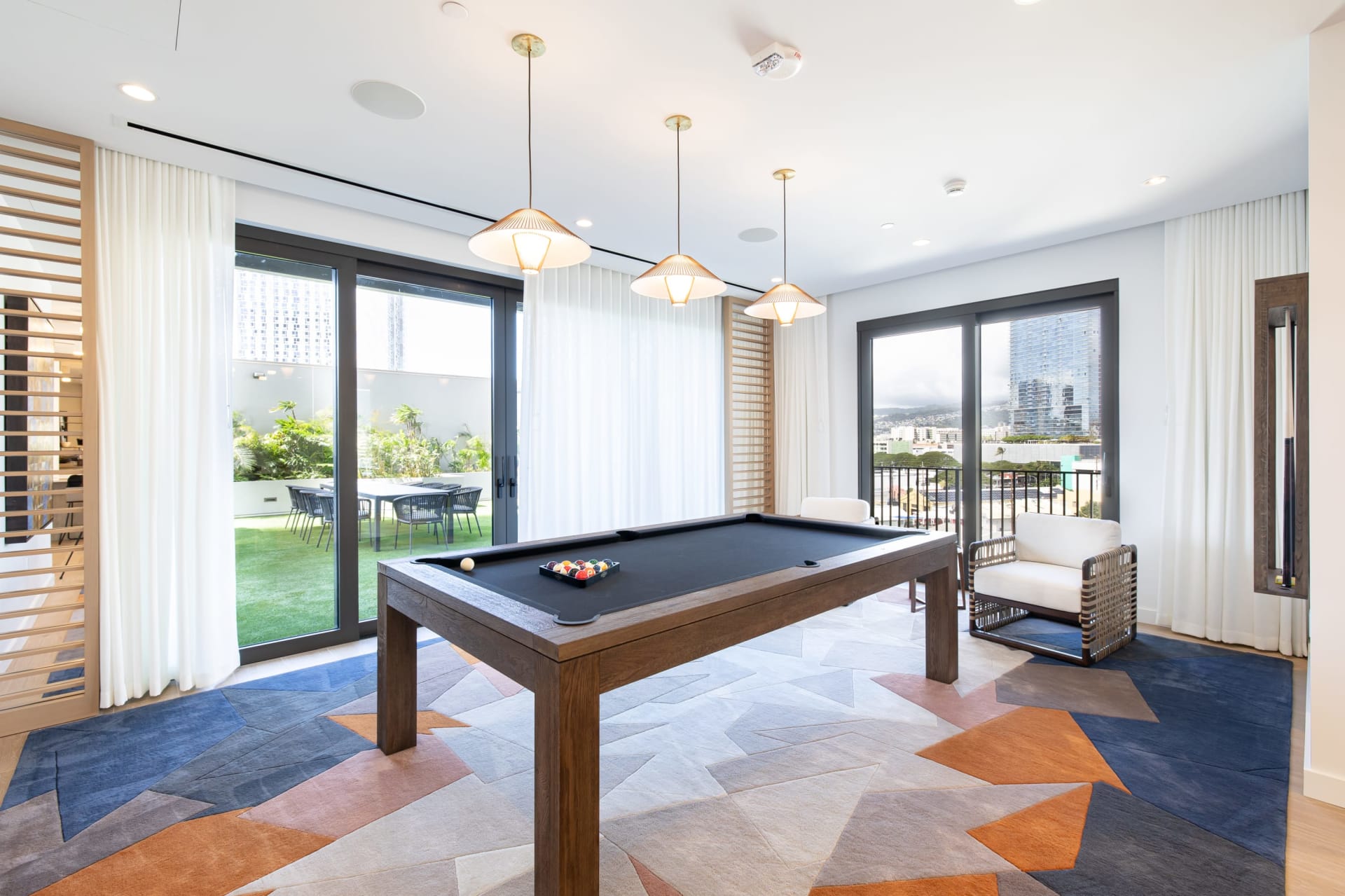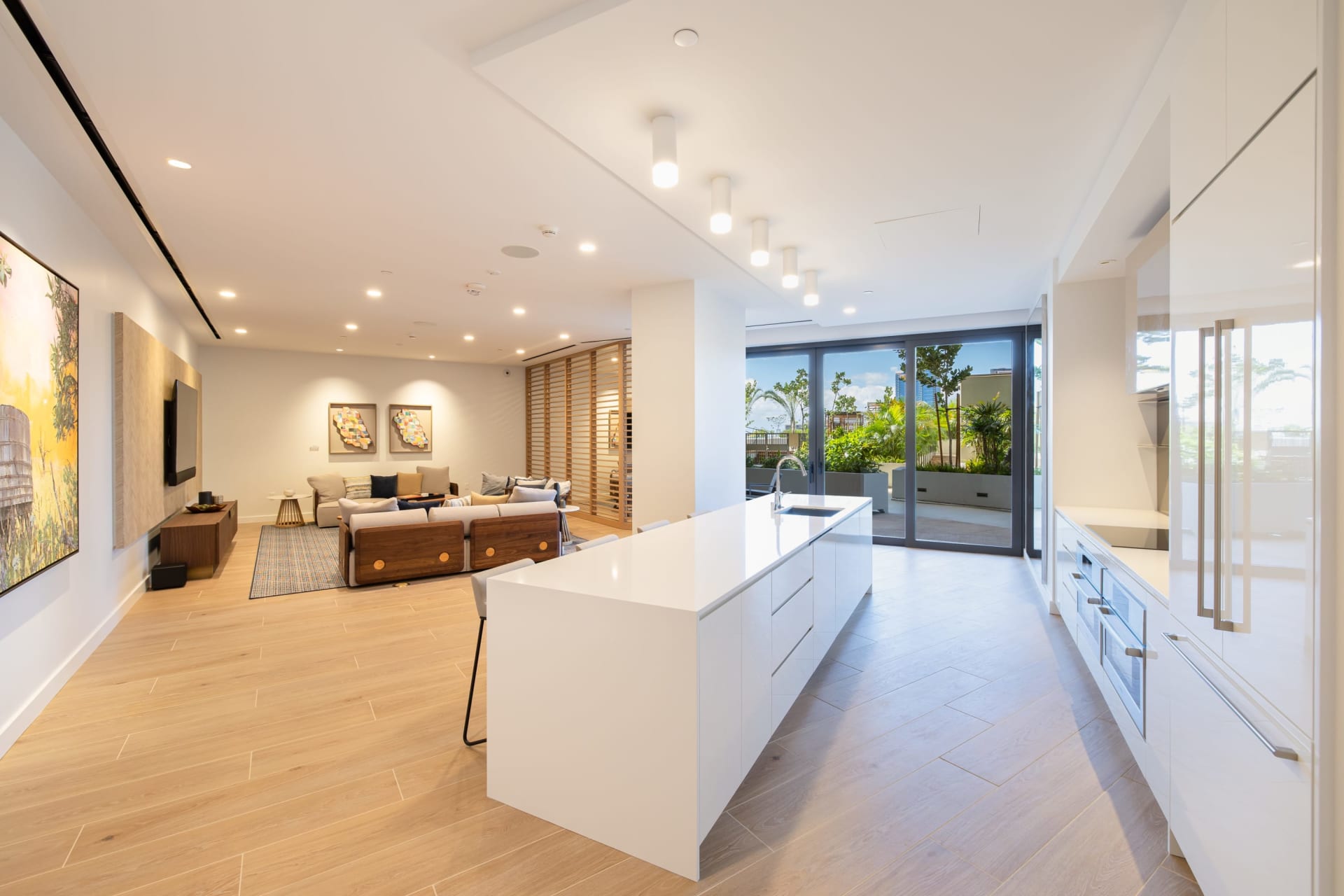 This time, we would like to introduce Room 3902, which is on the upper floors and has an ocean view.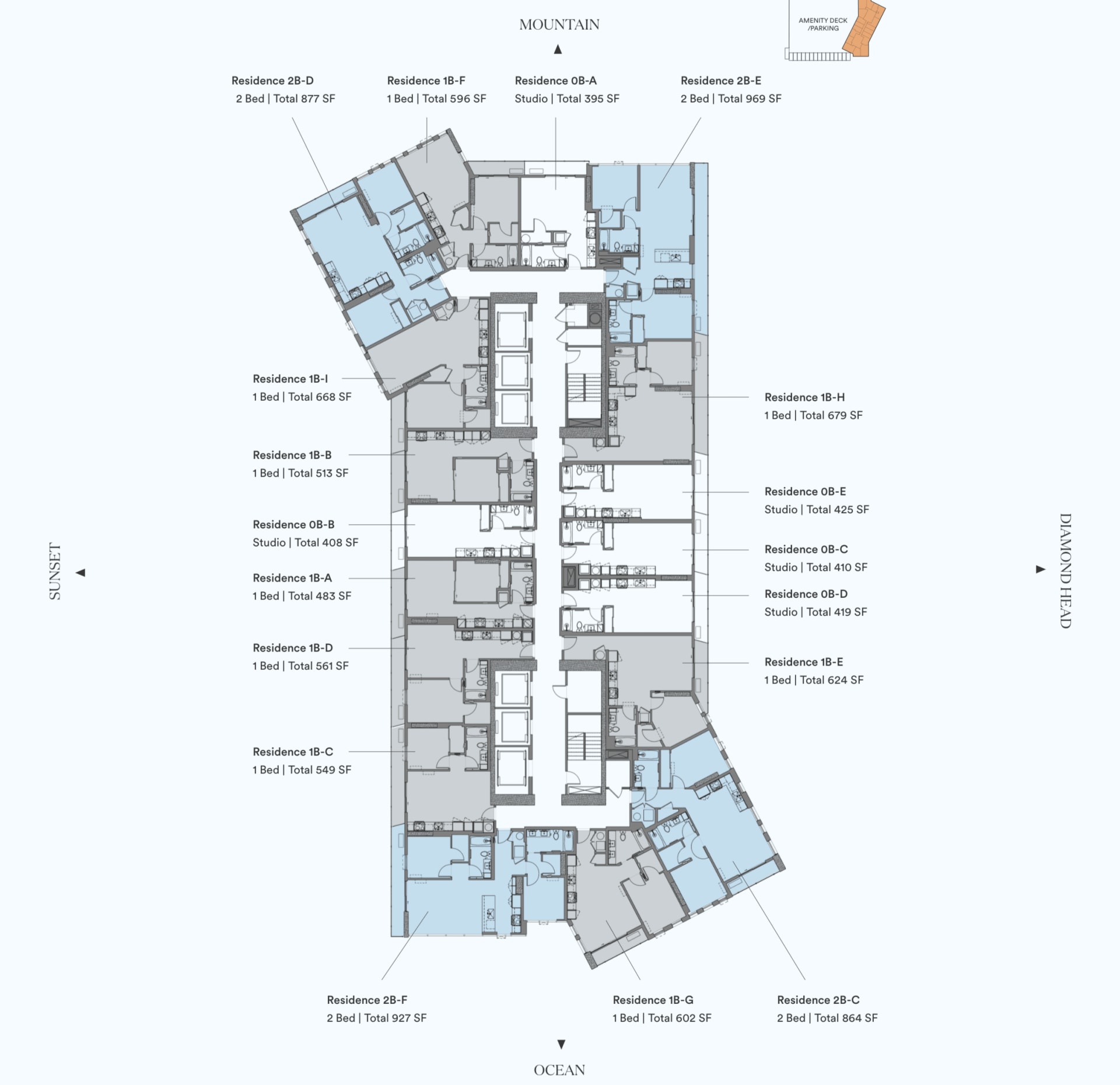 Residence 2B-C is the applicable room, and it is the best room where the sea is directly in front of the lanai.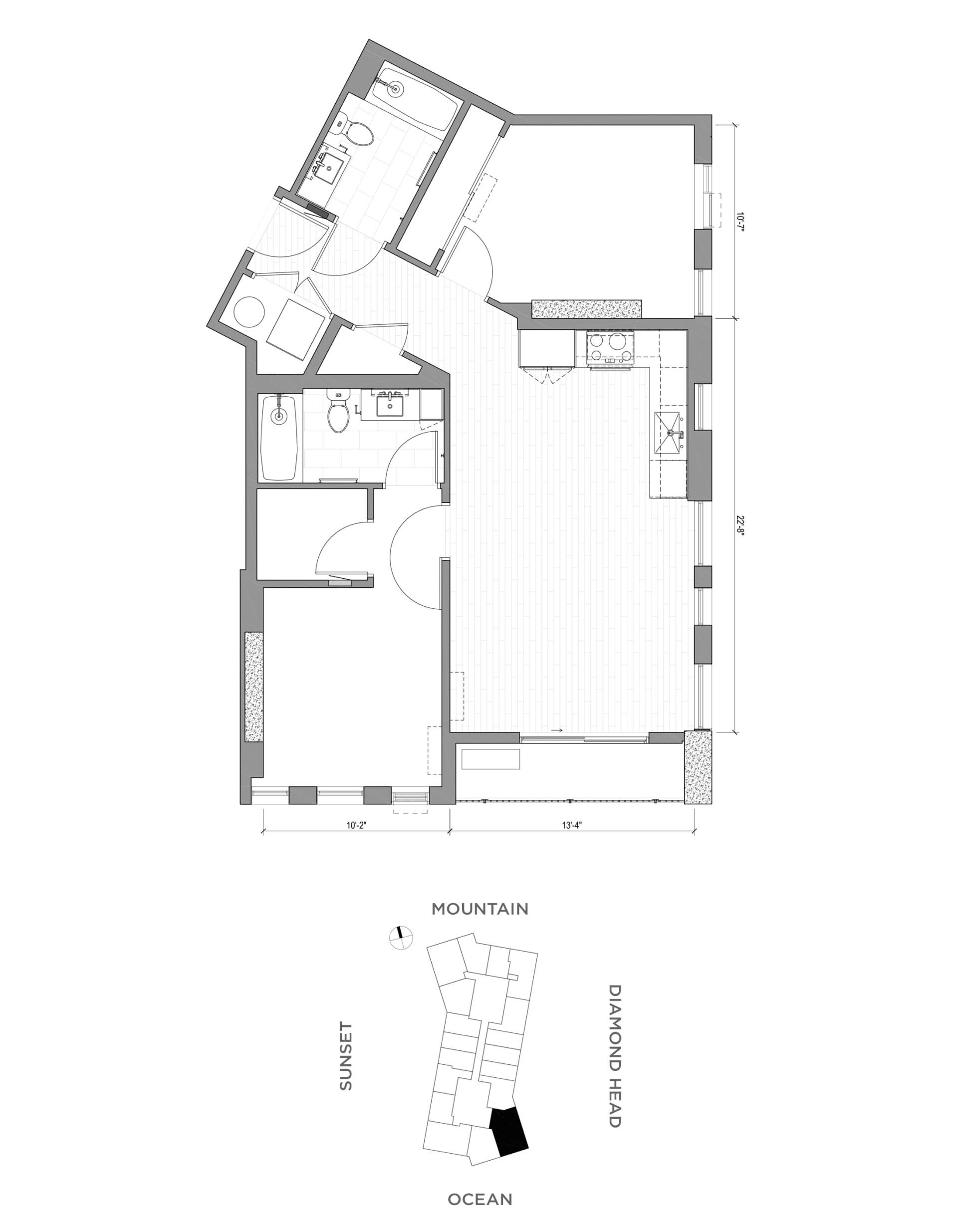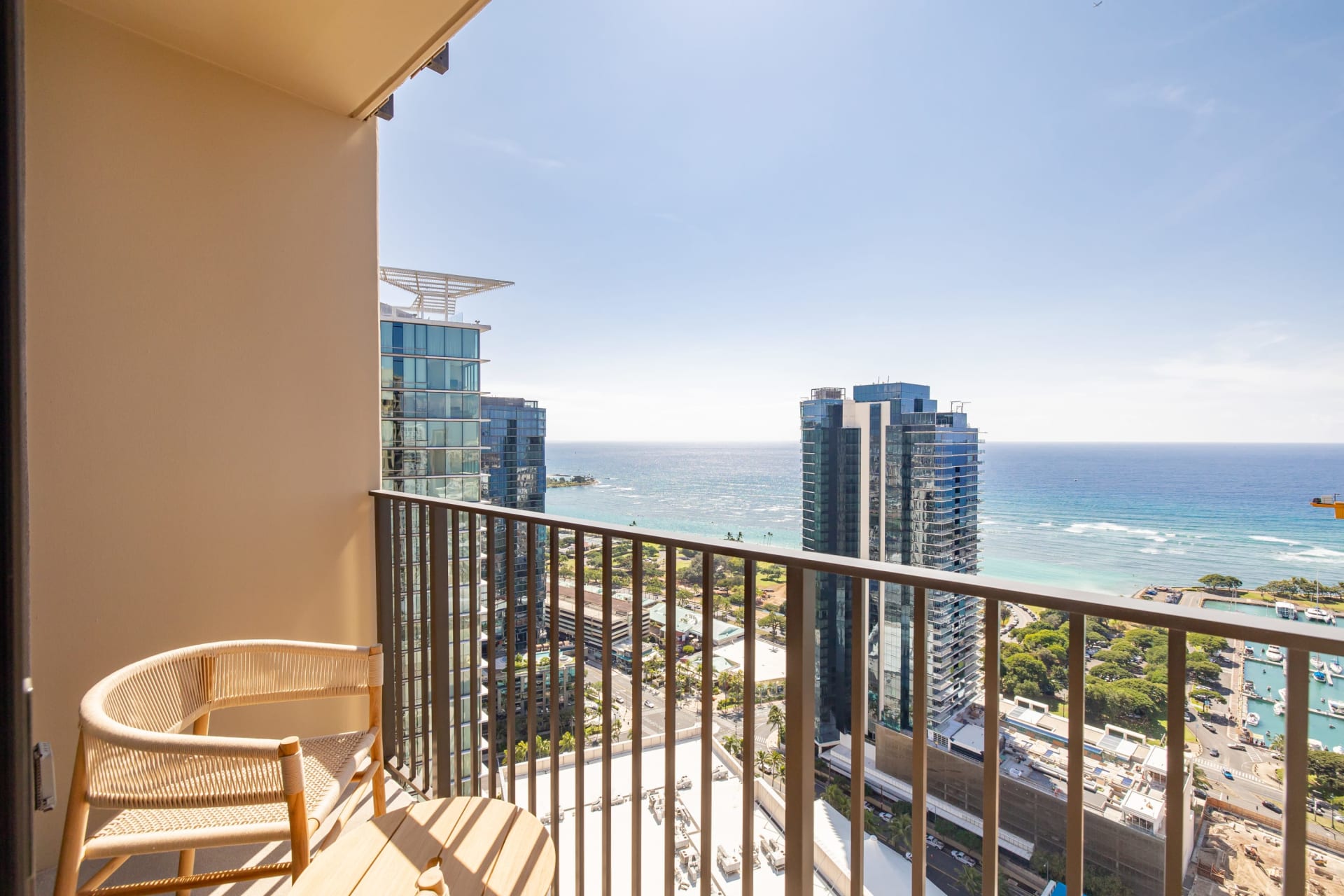 The living room and dining room are separated from the kitchen, making it easy for family gatherings. The master bedroom has a walk-in closet and a bathroom with a tub.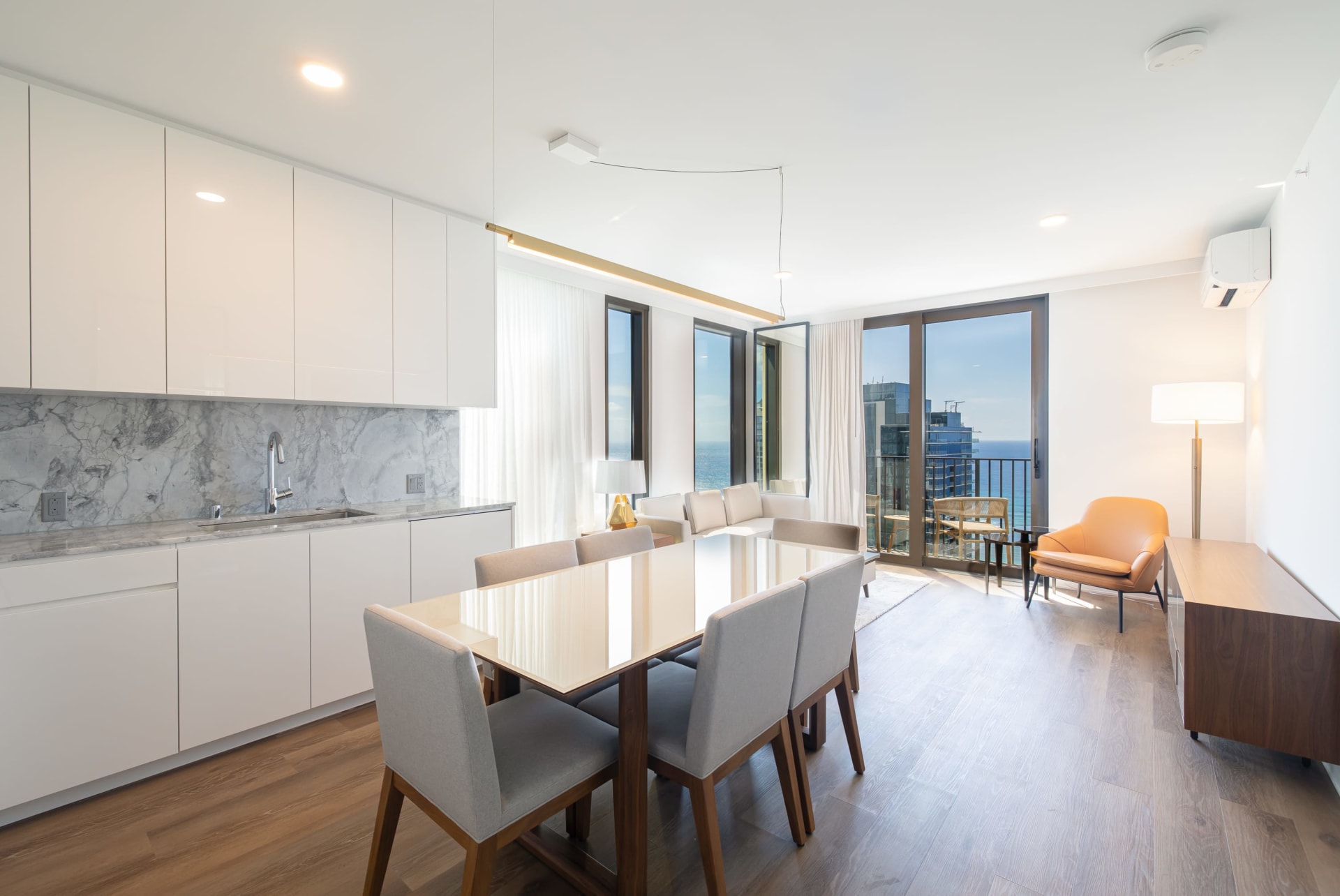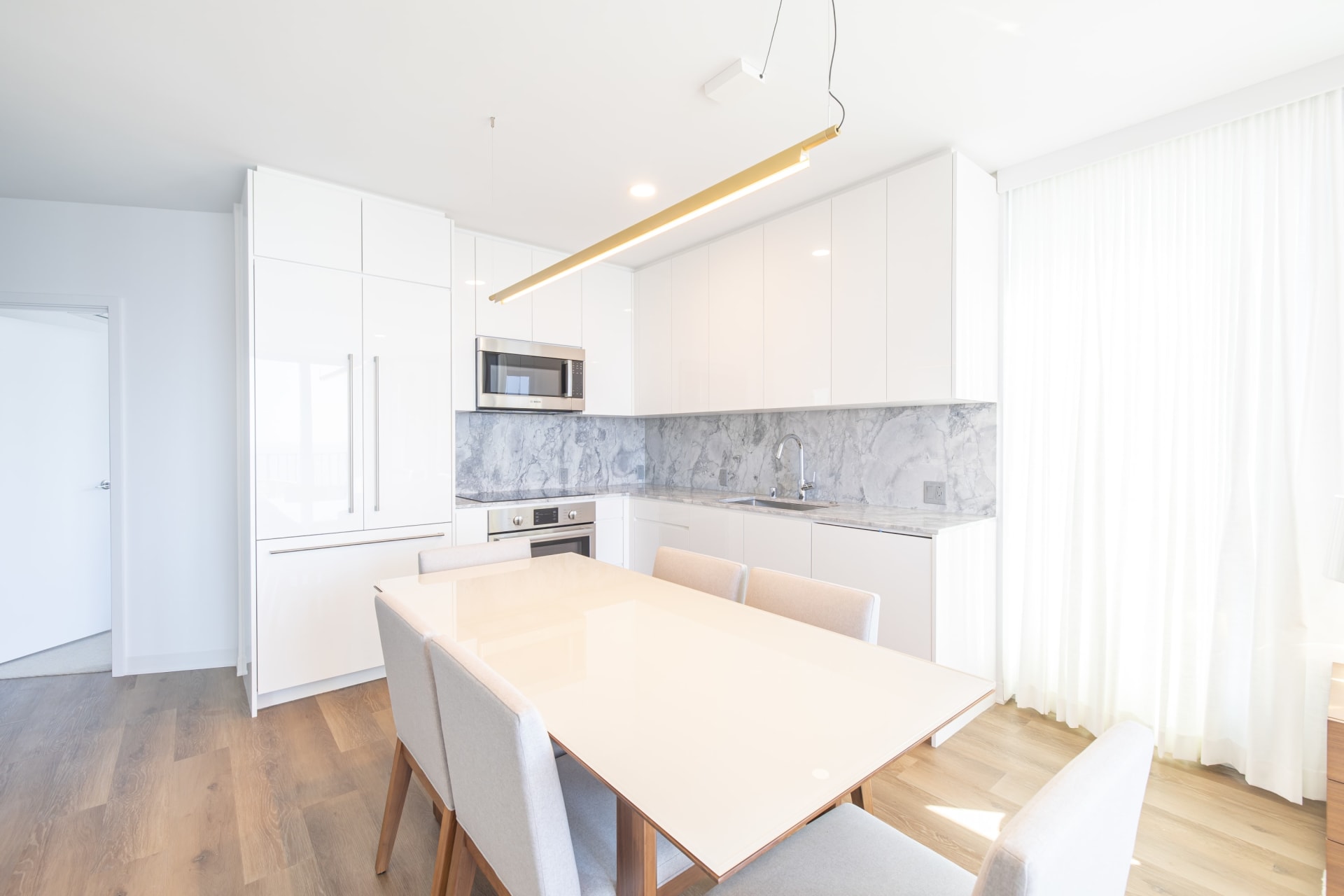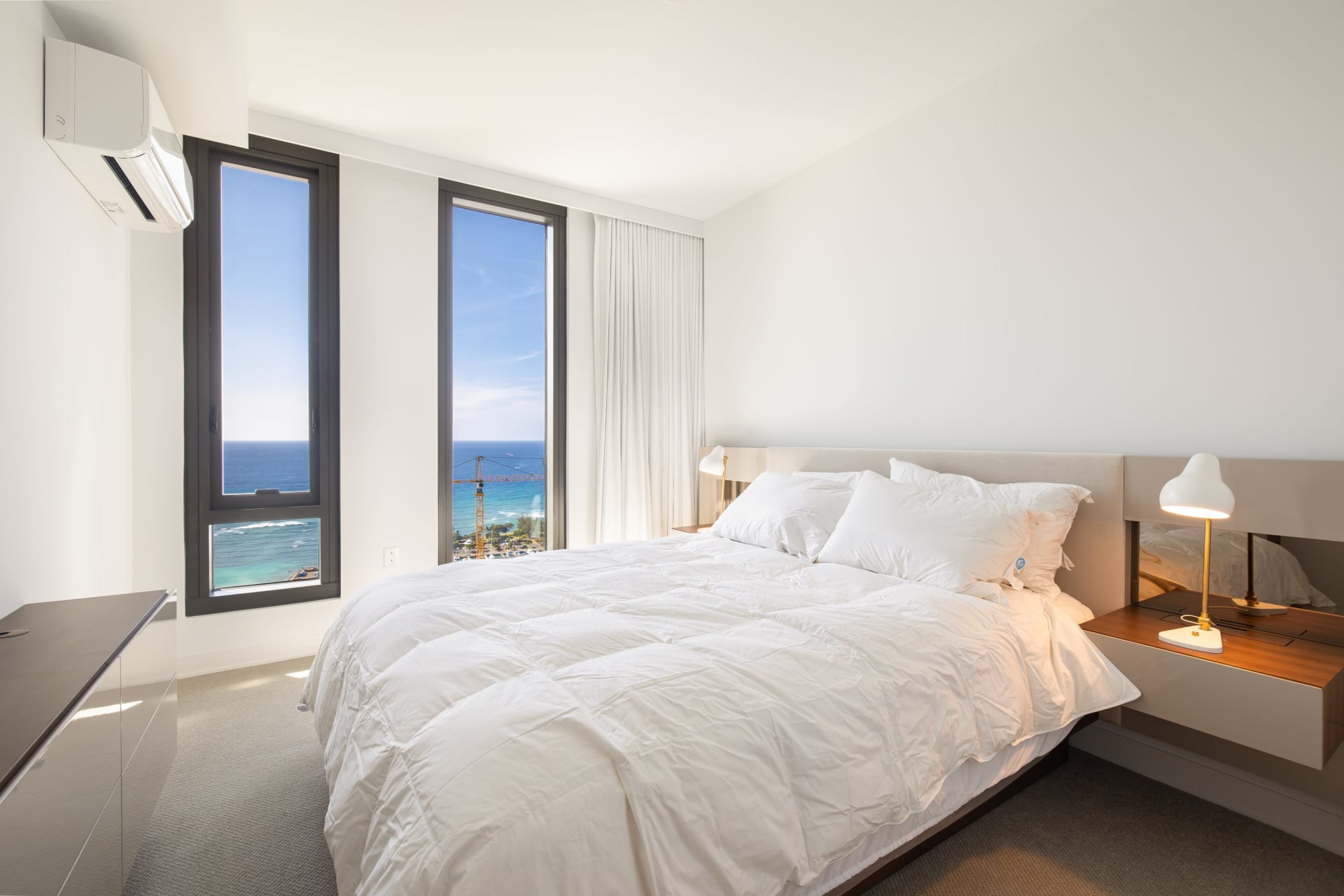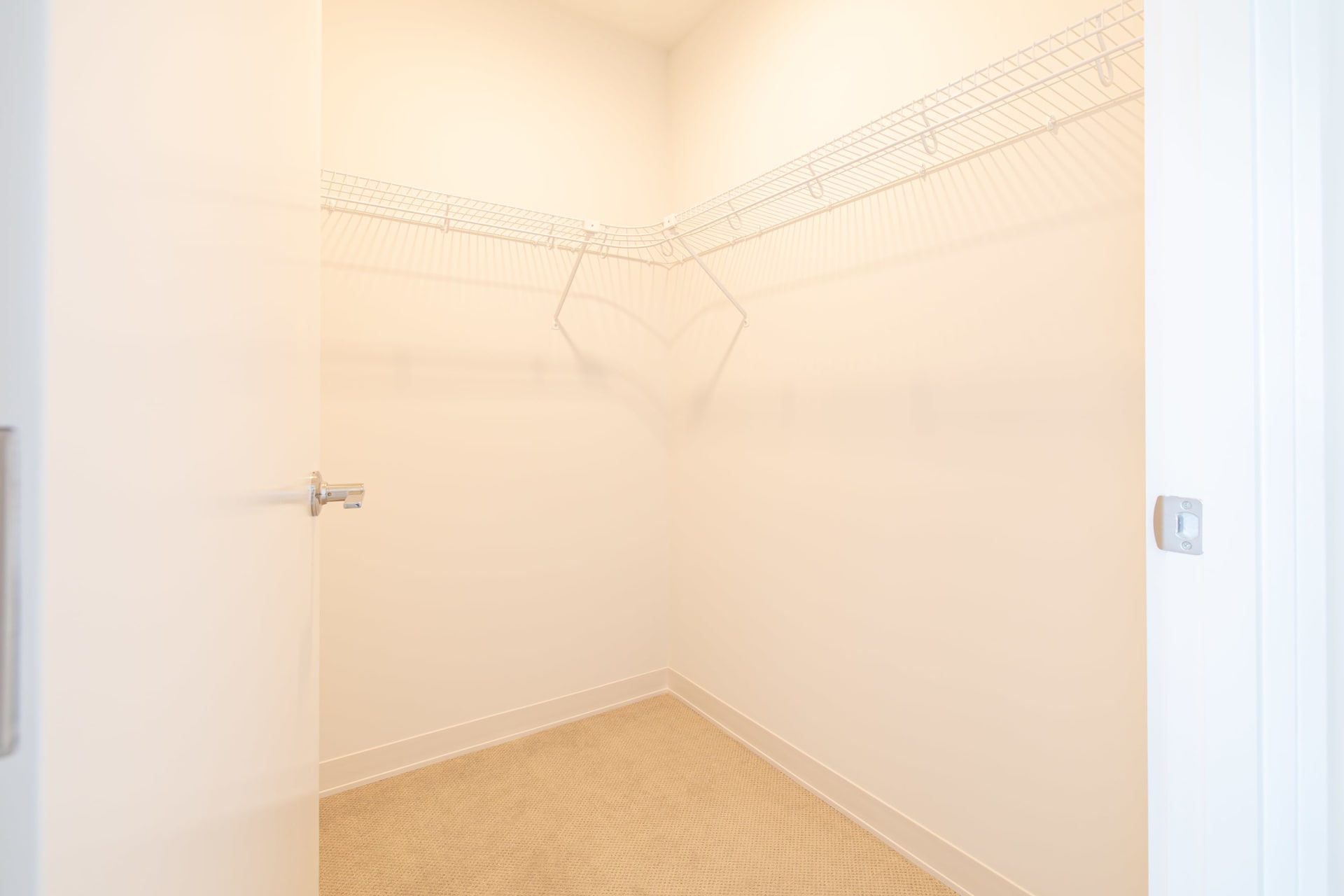 In addition, another bedroom and bathroom are installed, making it a 2-bedroom, 2-bathroom room.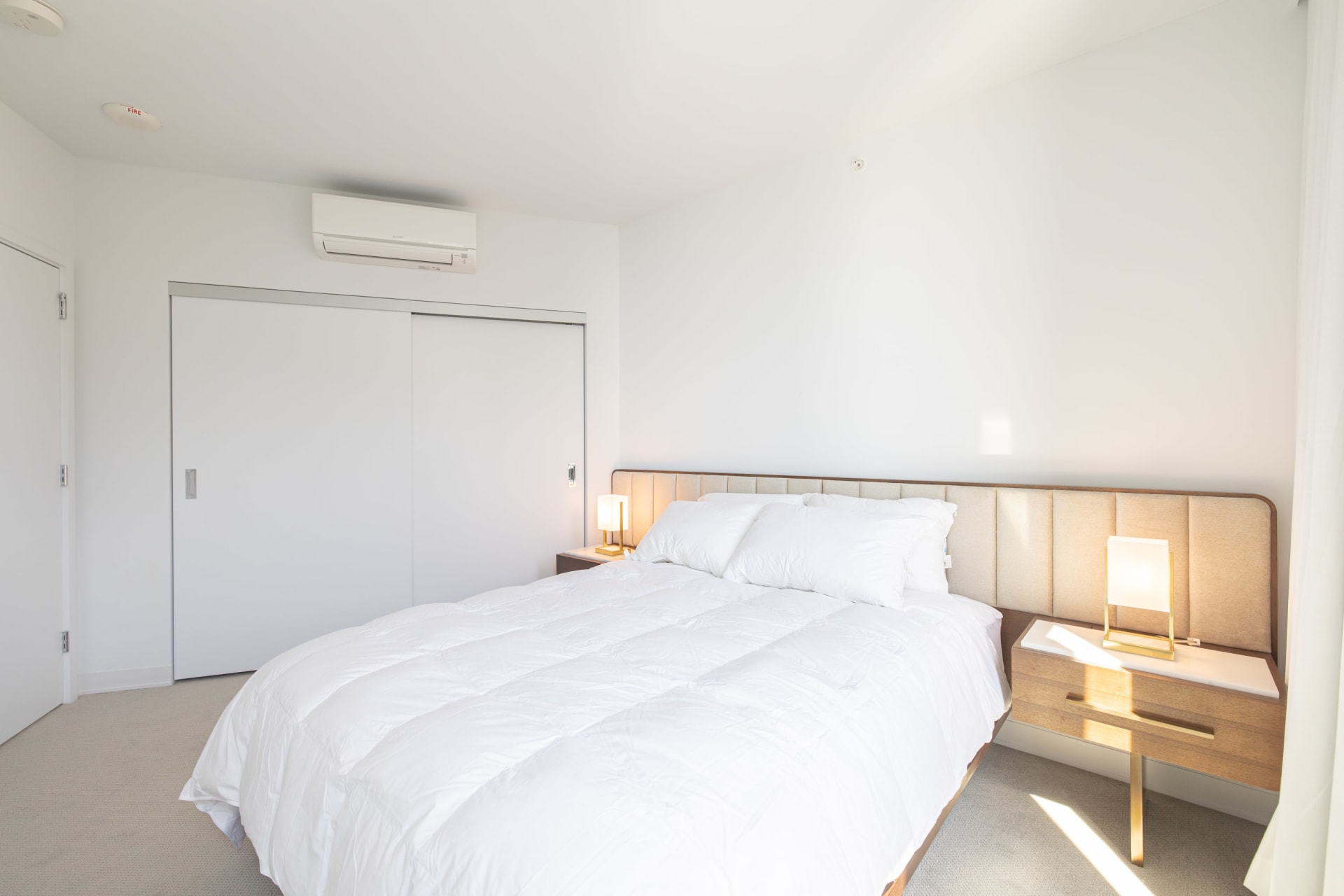 At 824 square feet (approximately 76 square meters), it is large enough for a family to live in compared to Japanese apartments.
In addition to the washing machine and dryer, this room is also equipped with the latest Bosch home appliances and is furnished with carefully selected furniture that matches the Aalii concept.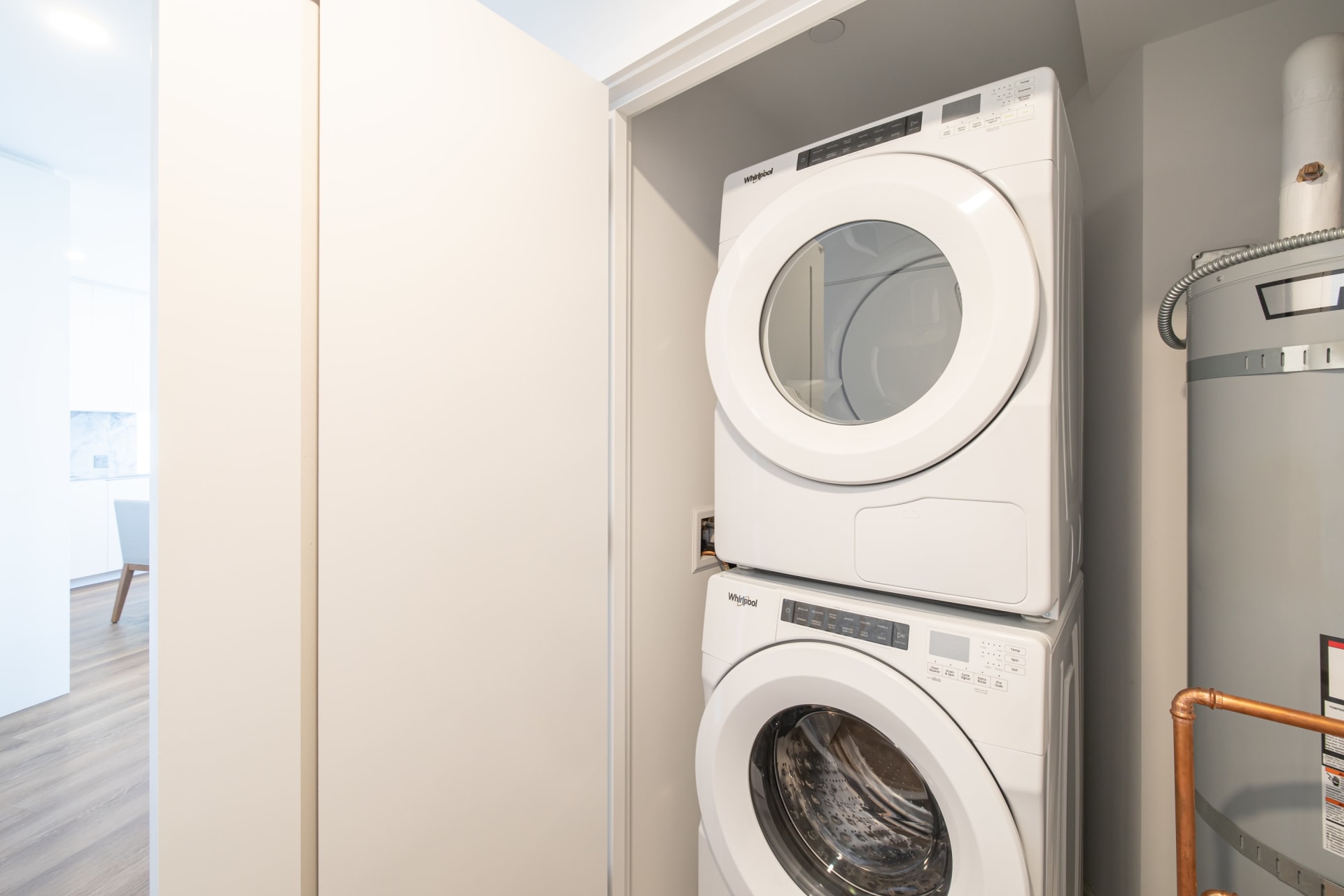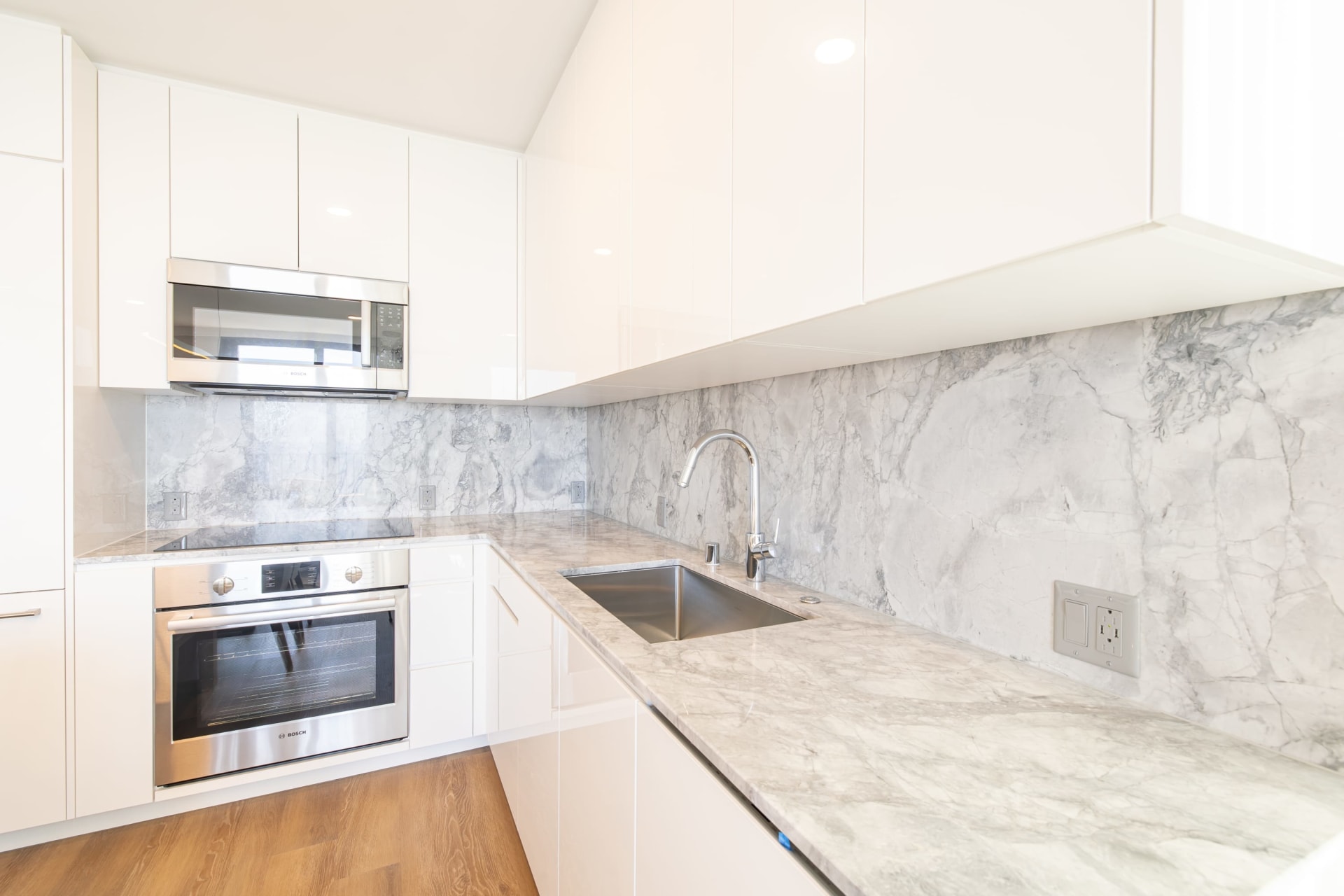 There are 2 parking spaces available.
If you are interested in Howard Hughes' latest project, the Aalii Room, please see the details page here or contact us directly.