Hawaii is consistently ranked as
one of the best states to live in
and is proud to offer a high quality of life. Residents enjoy plentiful rewards, including beautiful weather year-round, a diverse set of outdoor recreational opportunities, and a friendly atmosphere. There are plenty of reasons to consider investing in Hawaii real estate. This is a great investment for numerous reasons, spanning from cash flow to tax breaks to equity breaking. Although housing units aren't easy to come by, the perfect Hawaii property is well worth the wait.
The ins and outs of real estate investment in Hawaii
Consistent property appreciation
As with nearly every market, Hawaii's real estate market can have its ups and downs. Historically, the state has exhibited a steady appreciation, with fewer influences than the United States mainland. Since 1972, the long-term annual appreciation rate has hovered around 6% for a single-family home and 5.4% for a condominium.


In addition to Hawaii's steady property appreciation, beachfront real estate has a
high market value
. Unlike properties inland, beachfront home values do not change as dramatically as other housing. A
longitudinal study
revealed that the value of waterfront homes increases more on average than any other kind of single-family home nationwide. The study also found that over the last two decades, the median value of waterfront properties has increased to 64% more than the median value of other homes. Today, that difference has expanded to 116%, officially making waterfront homes worth more than twice the value of other homes.
A reliable income stream
Millions of tourists visit Hawaii each year, providing great opportunities for achieving high rental incomes. Tourism does a great job of supporting the economy, with a steady influx of renters seeking out vacation properties. In 2019 alone, the Sunshine State saw
more than 10 million visitors
. Purchasing a property in Hawaii is a great idea for people who want to invest in a full-time rental property, which will give you a second source of income. Vacation rentals near the water are typically highly sought-after, particularly by tourists. Considering how waterfront property is in high demand, you can anticipate a high vacation rental occupancy rate. Similarly, homebuyers can charge a higher rental price due to the specific location of their rental property.
Before buying, it's important to keep in mind that some local ordinances and homeowners associations (HOA) have certain stipulations, such as how much or how little a property can be used for renting. As always, it's important to consult your real estate agent and a tax professional regarding the deductibility of interest and charges.
Understanding the taxes
Although taxes might not be the most exciting subject, it's worth doing some research regarding property taxes if you're considering moving to Hawaii. For most homeowners, the home is their biggest tax break — and this can expand to a vacation home, as well. Those who use their property as a second home and not a vacation rental property can benefit from their mortgage interest and property taxes being tax-deductible. The state of Hawaii has the
lowest property tax rate
in the nation, sitting at .28%. Despite this, the median annual tax payment in the state is $1,871, which is higher than the national average. Owning property in Hawaii can be a great investment, but keep in mind that if you're using the property as your primary residence, you won't be eligible for exemption from Hawaiian property tax. However, if you do use the property as your primary address, you'll be eligible to receive a Hawaiian property tax exemption. Keep in mind that you'll need to prove permanent residence in your county, which can be accomplished in a number of ways.
In fact, owning real estate in Hawaii means that you can look forward to a number of benefits around tax time. Numerous perks come with owning real estate, including deductions on mortgages, cash flow from investment properties, operating expenses, property taxes, and insurance. It's a good idea to speak with a tax professional or your real estate agent with any questions you may have about capitalizing on tax breaks.
Access to a great vacation spot
Traveling to Hawaii is on just about everyone's bucket list. Those who invest in Hawaii real estate can undoubtedly look forward to vacationing here. Using the property as a getaway can serve as a great place for the whole family to get together or a go-to place for special events. And why not? You'll pocket what you would have spent on accommodations elsewhere, which is a great reason to make your Hawaiian home your family's go-to vacation spot for any season. You'll have the flexibility to decide how long you want your vacations to be, who will join, and what belongings you want to keep there. In summary, you'll have a place that people love to visit — right in your very own backyard!
The benefits of living by the water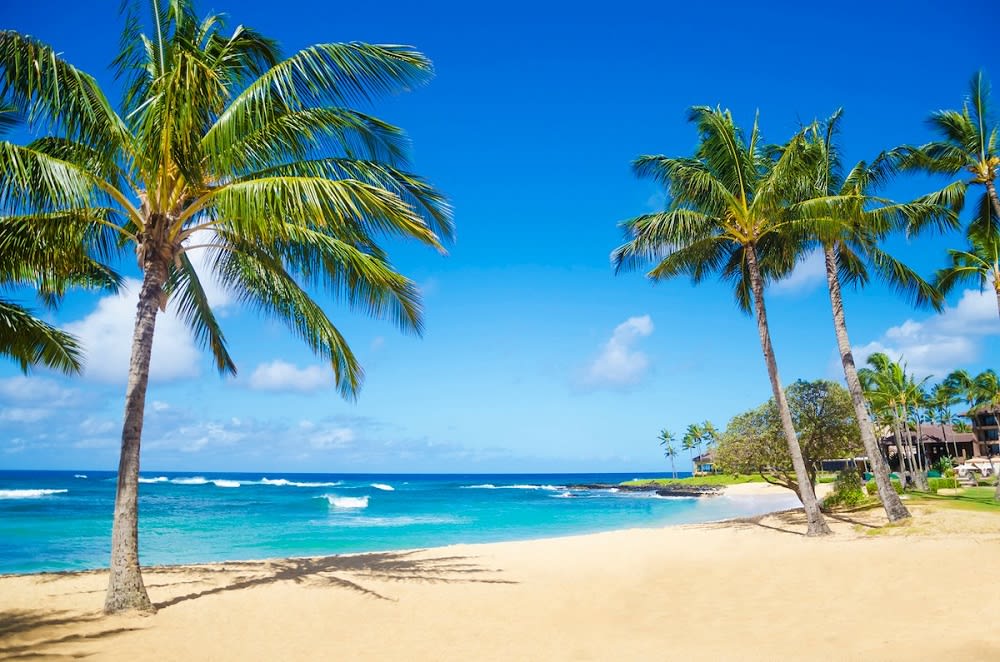 While purchasing a property on the waterfront undoubtedly comes with a higher price tag, those who do can look forward to a number of appealing benefits — starting with a calm atmosphere. It's been
scientifically proven
that water helps people keep calm, control their temper, and expand their sense of vastness. This happens as a result of being able to hear the soothing sounds of water, which triggers a flood of neurochemicals in our brains. Living near the water can also improve your mental health and happiness.
Blue mind
is a term that describes the response we have from seeing water, which can cause our mind and soul to feel more relaxed. Being close to the water will help your mental and physical health. Residents will have easy access to a wide range of outdoor recreational opportunities, ranging from swimming and surfing to sunbathing. Spending time in the sun enables your body to produce Vitamin D and ease the symptoms of
seasonal affective disorder
.
Decide which community is right for you
When it comes time to invest in Hawaii real estate, the first order of business is deciding which community is right for you. There are plenty of exciting options to choose from — spanning from seaside oases to villages nestled in the mountains.

Honolulu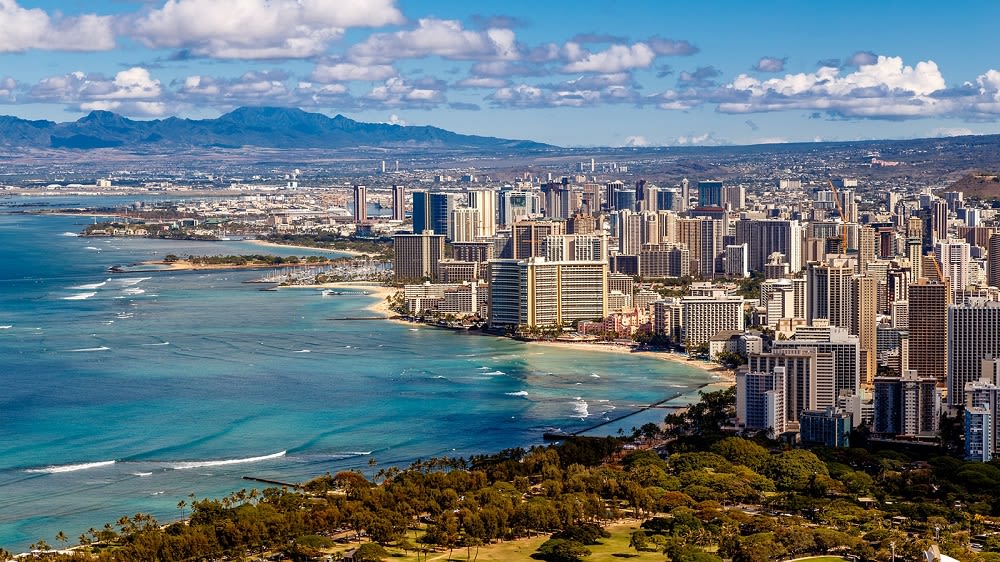 As Hawaii's capital city, Honolulu has plenty to offer. The town, which is located on the island of Oahu, has a population of nearly 350,000. It has gained a reputation for its tropical climate, desirable surfing destinations, paradise-like scenery, and white-sand beaches. One of the most famous beaches is Waikiki Beach, an idyllic beach with aqua blue water and surrounding mountains that make the beach postcard perfect. You can further immerse yourself in nature by stopping by Hanauma Bay Nature Preserve, whose rugged beauty appeals to both residents and tourists alike. If you're new to town, you can stop by the
Polynesian Cultural Center
, where you can learn about the history of the island and take in an assortment of shows (especially
Hã, Breath of Life
). Often considered a tourist destination, Honolulu is a great option for those who want to invest in a vacation or rental property.

Haleiwa
Nestled on the North Shore, Haleiwa is located 30 miles north of Honolulu. The town has a population of just under 4,000 residents, making it a popular place for those who prefer a quieter, laid-back lifestyle. In Haleiwa, the small-town charm attracts residents from all walks of life — spanning from retirees looking to settle down to nature enthusiasts looking to be close to the outdoors. In addition to its small-town charm, Haleiwa is famous for its fierce surfing competitions. With plantation-style architecture, the town is picturesque and inviting. Living in Haleiwa means that you can look forward to 365 days of sun and surf, with cool breezes from the tradewinds coming off the sea.

Kaneohe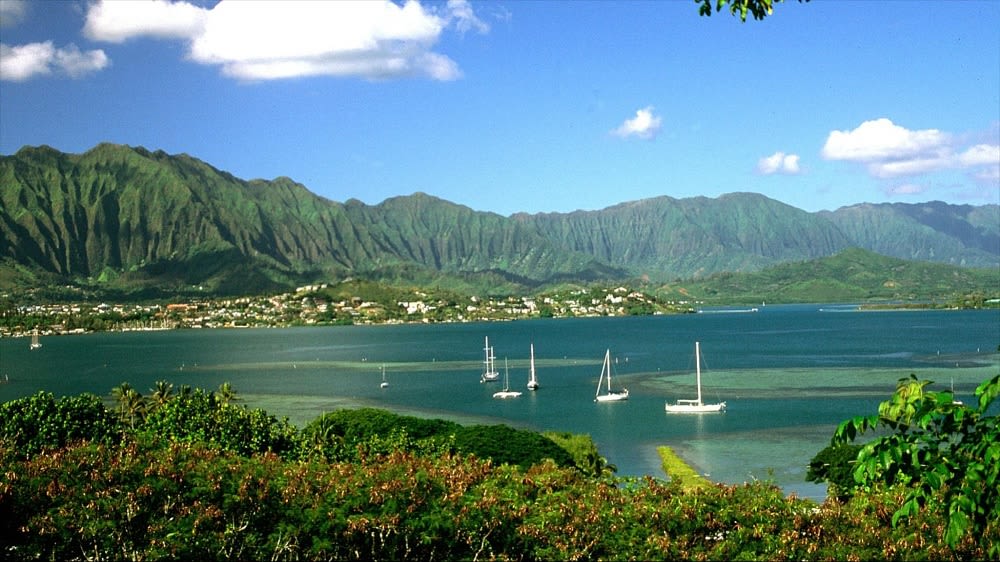 Kaneohe is the largest residential community on the windward coast of Oahu, located approximately 12 miles from downtown Honolulu. Like its neighboring Kailua to the east, the Kaneohe area once served as the home for the island's early kings. Today, the area has grown into a flourishing town that is home to 33,000 residents. Kaneohe offers plenty to do and see, including an array of restaurants and shops at the Windward Mall. Additional attractions include the
Ho'omaluhia Botanical Garden
and the
Byodo-In Temple
, which can be found at the Valley of the Temples Memorial Park. Kaneohe is a popular option for those looking to purchase real estate in Hawaii.
Ready to look at Hawaii beach homes for sale?
If you're ready to explore luxury homes for sale in Hawaii,
contact Tomoya Tsuruhara
today.
Whether you're looking for a vacation spot or a forever home, Tomoya can walk you through the process from start to finish and help you find a place that's right for you. With a deep knowledge of Hawaii luxury real estate, Tomoya can help you find a house that truly feels like home.