One Ala Moana is a luxury condominium developed by MacNaughton and Kobayashi Groups, which developed Hokua and Capitol Place. Adjacent to Target in Ala Moana Center, it is a short walk to Ala Moana Beach Park through Ala Moana Center as well as shopping and dining at Ala Moana Center.
There is also the Ala Moana Medical Building nearby, and there are clinics and pediatrics where you can receive consultations in Japanese. It is the best location where you can access shopping, meals, and medical care necessary for living in Hawaii within 10 minutes on foot.
It's also close to the Waikiki side of Ala Moana Center, with public transportation and a Biki (bike rental) station nearby, making it easy to access the Waikiki area.
This 23-story condominium has a parking lot for Ala Moana Center directly connected to Target on the 1st to 3rd floors, and a parking lot for residents on the 4th and 5th floors. The 6th floor is a common space and recreation deck, and of course, there is a pool, jacuzzi, and barbecue space, as well as a kids area with playground equipment that is great for families with children, a children's pool, and a pet-friendly property, so there is also a dog park. In addition, a full range of amenities such as a party room with kitchen, theater room, library, putting green, sauna, and yoga studio are attractive.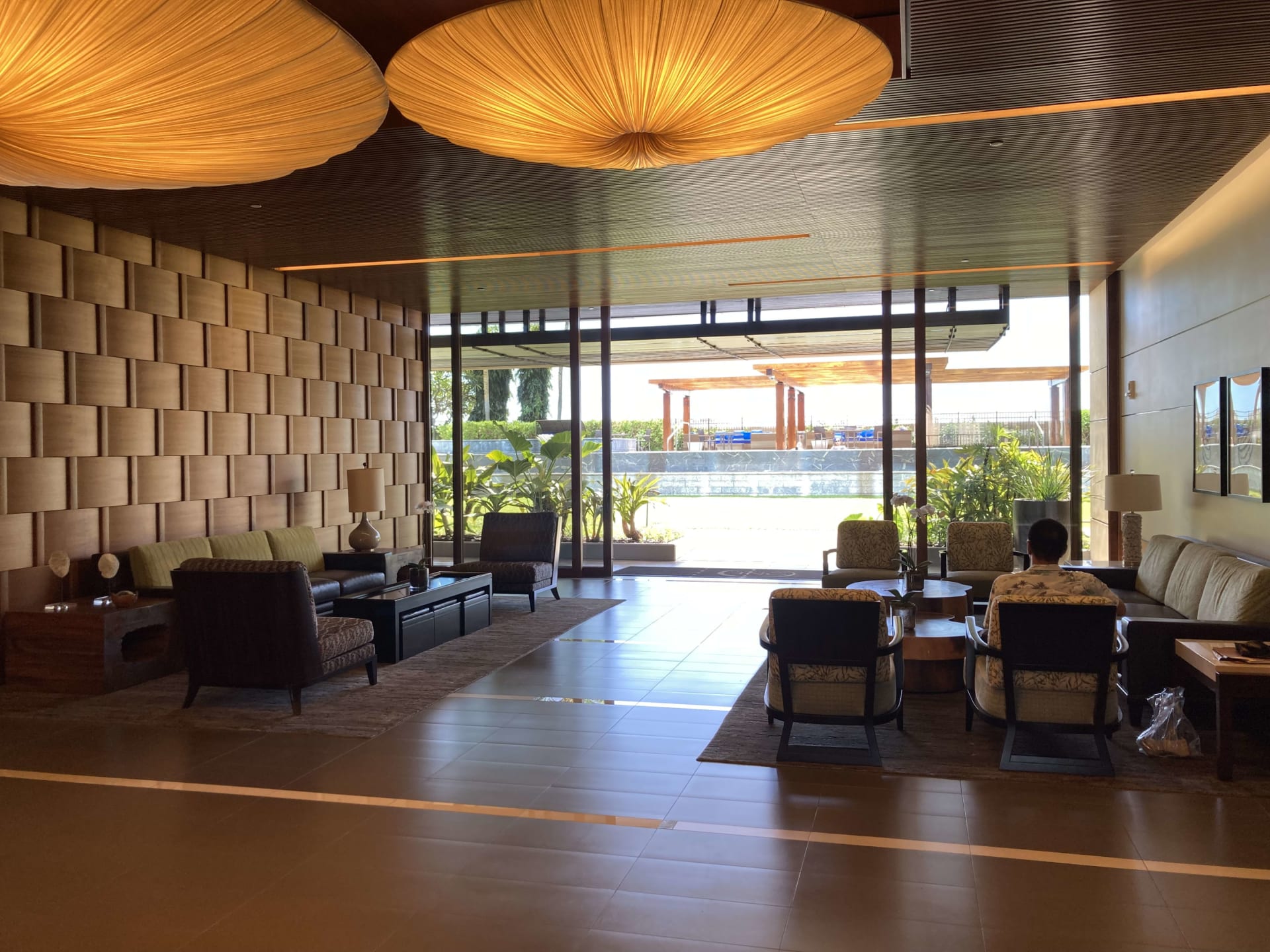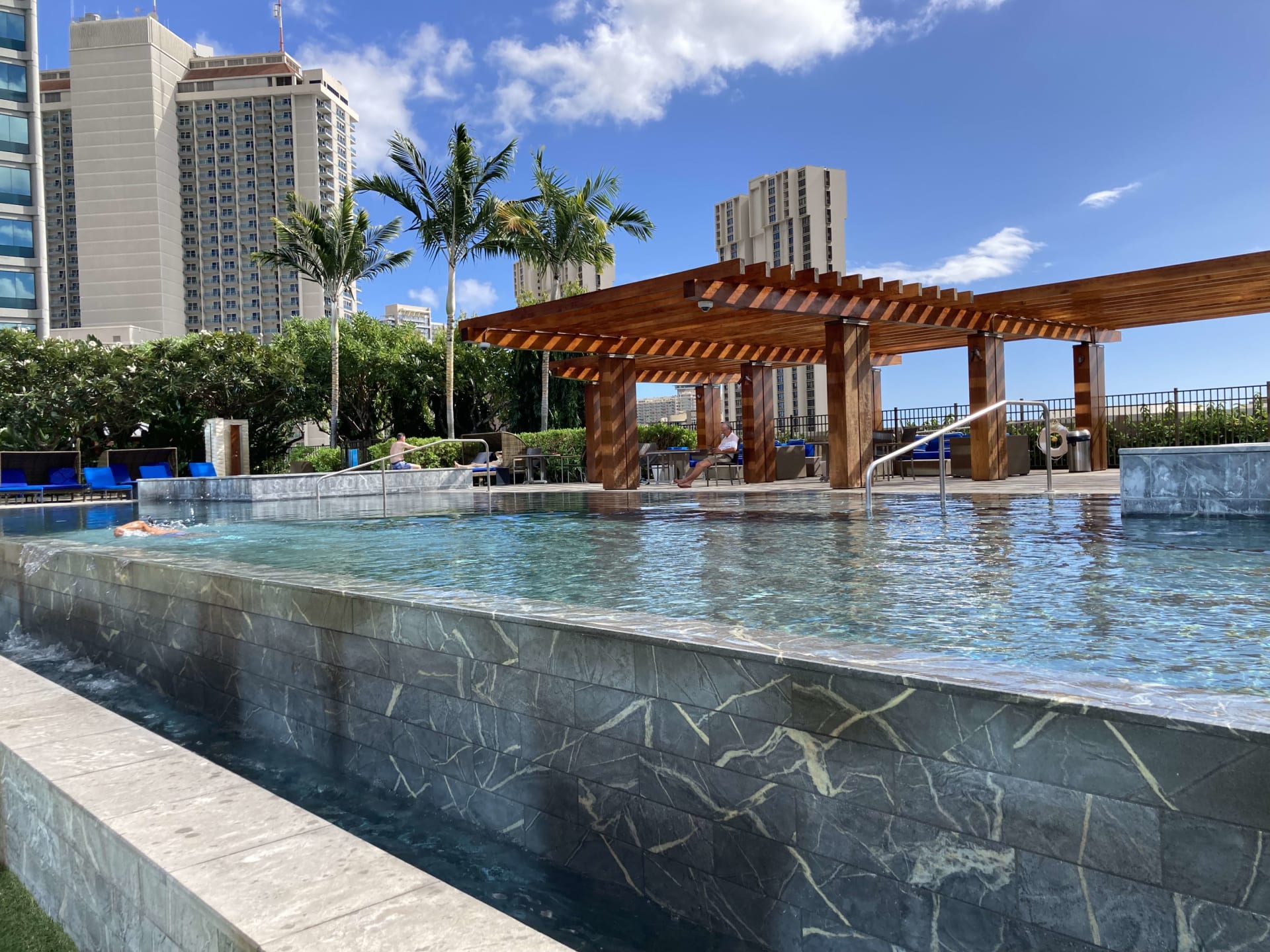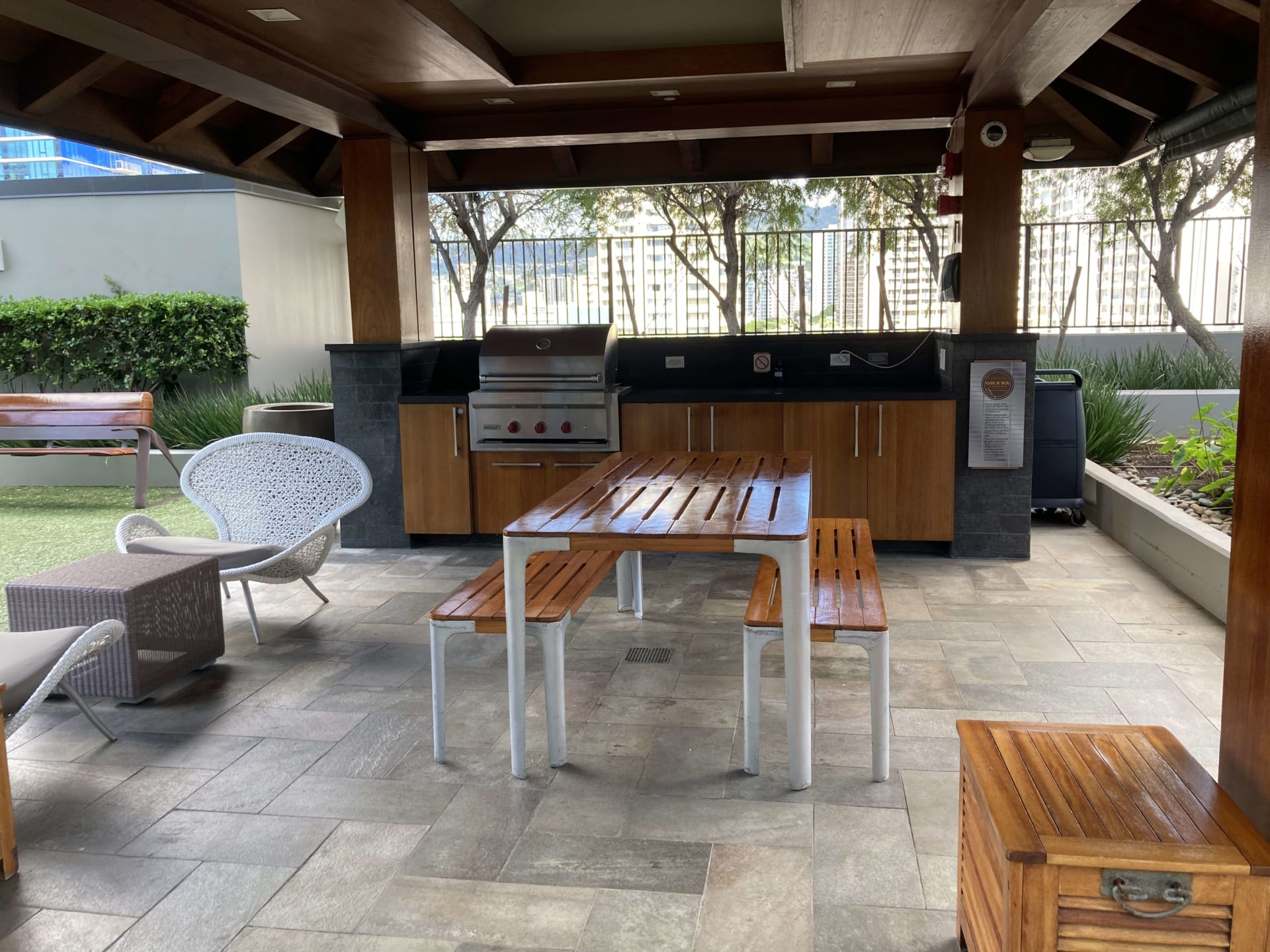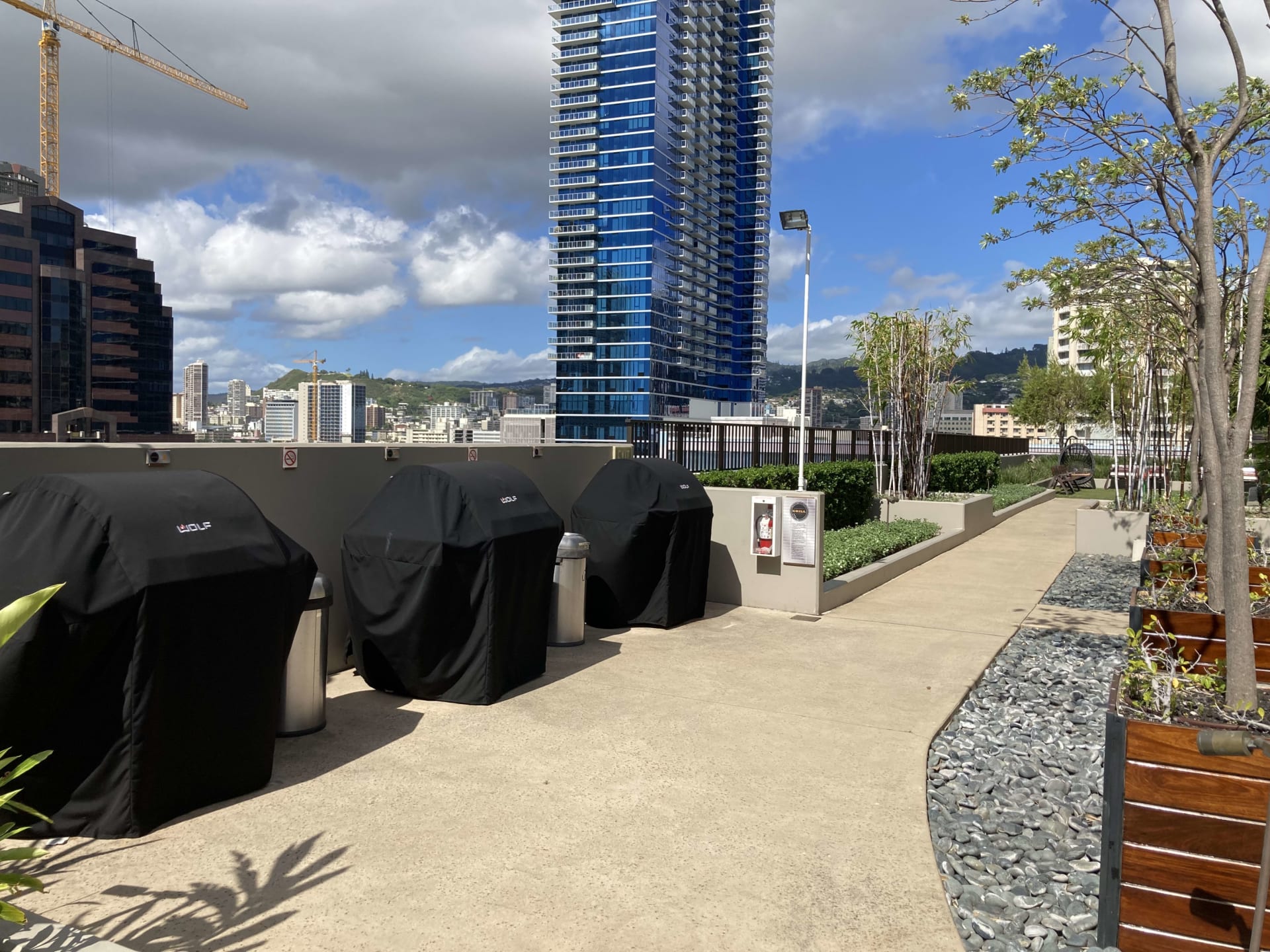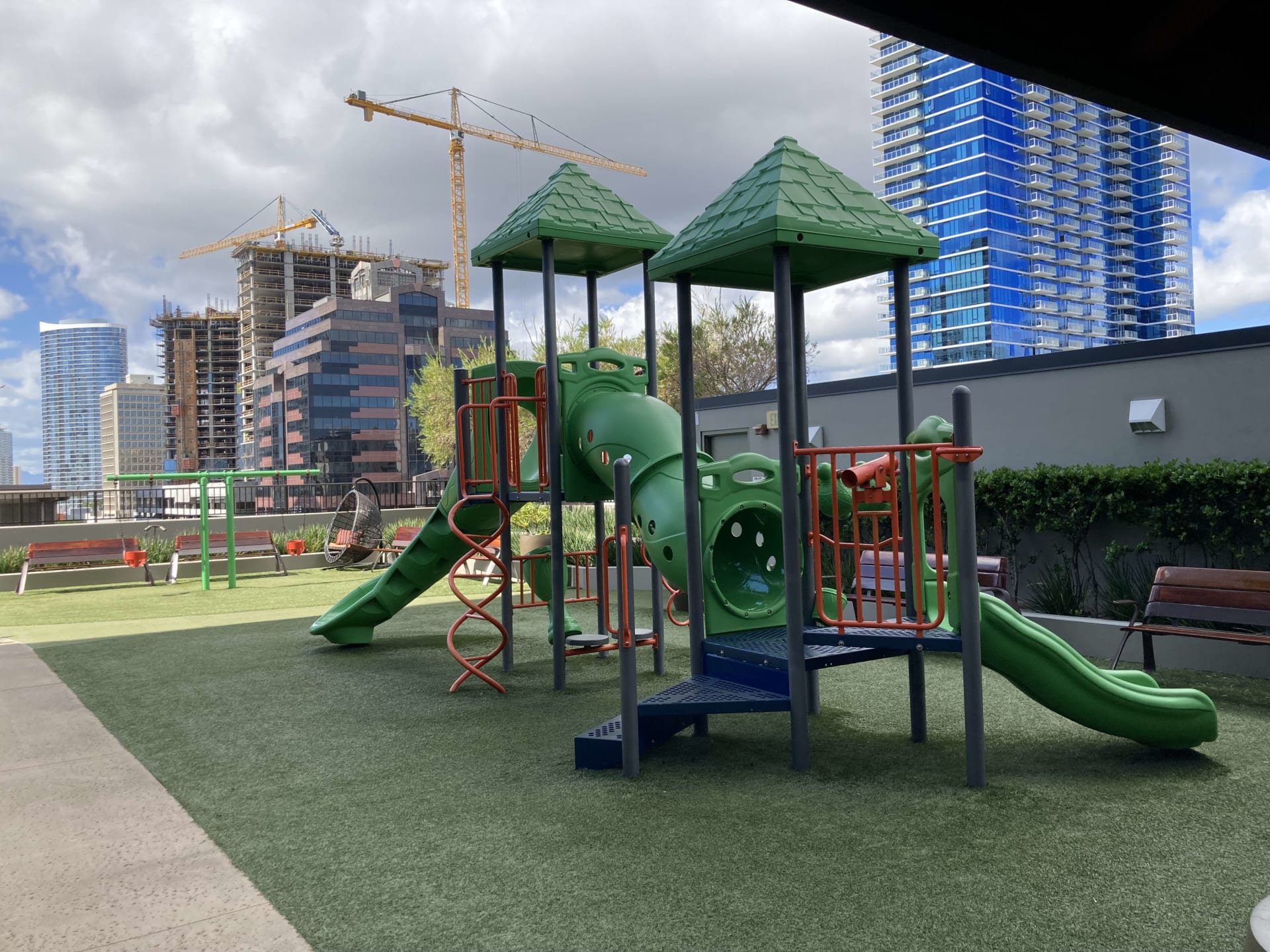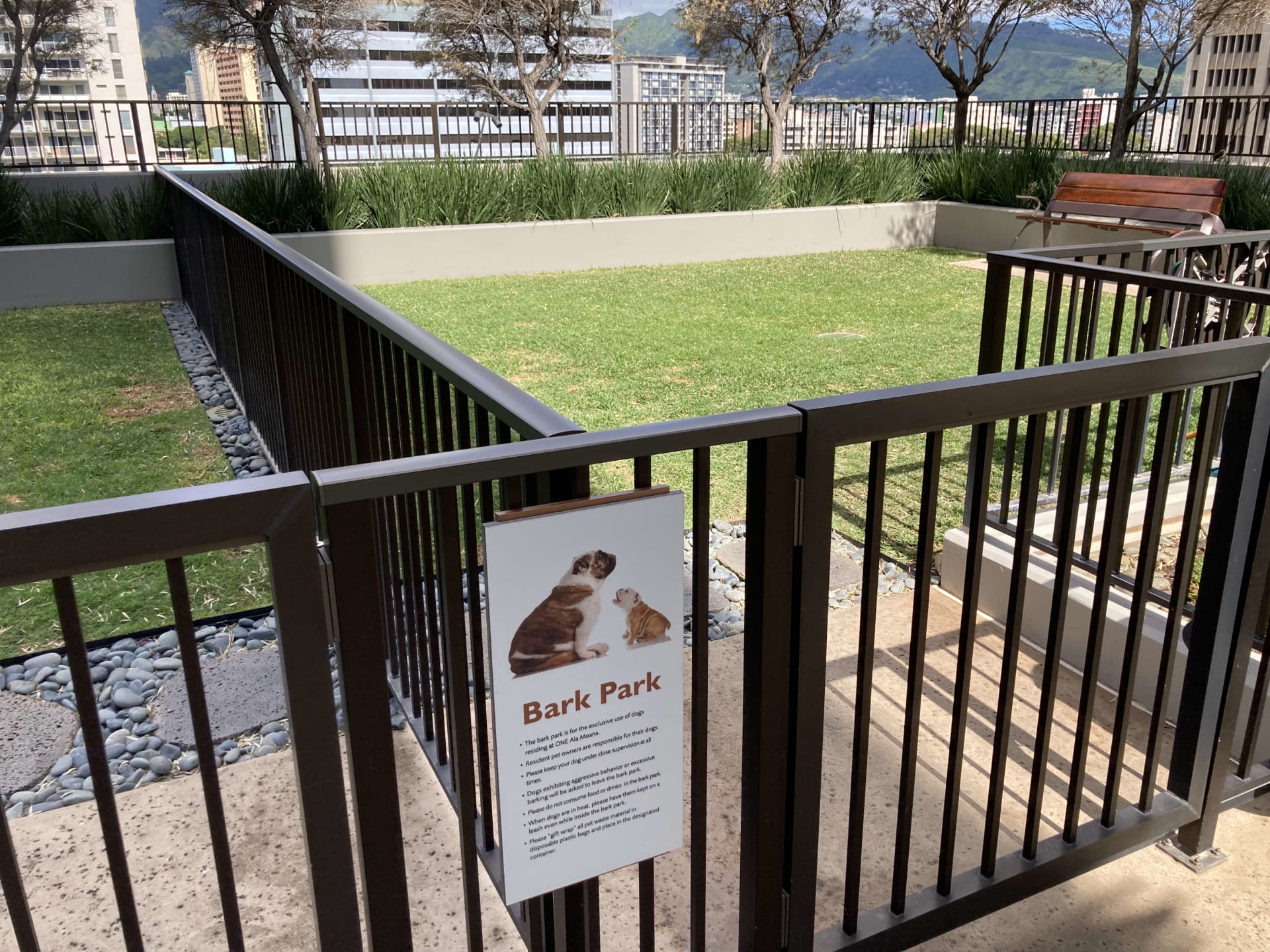 The 7th to 19th floors are regular residence floors, with 14 rooms per floor, and the 20th to 22nd floors are penthouses with 9 rooms per floor.
The 23rd floor is the Grand Penthouse. This time, we are introducing room 07 on the 21st floor, which is a penthouse.
A corner room on the Kakaako side where you can enjoy both mountain and ocean views.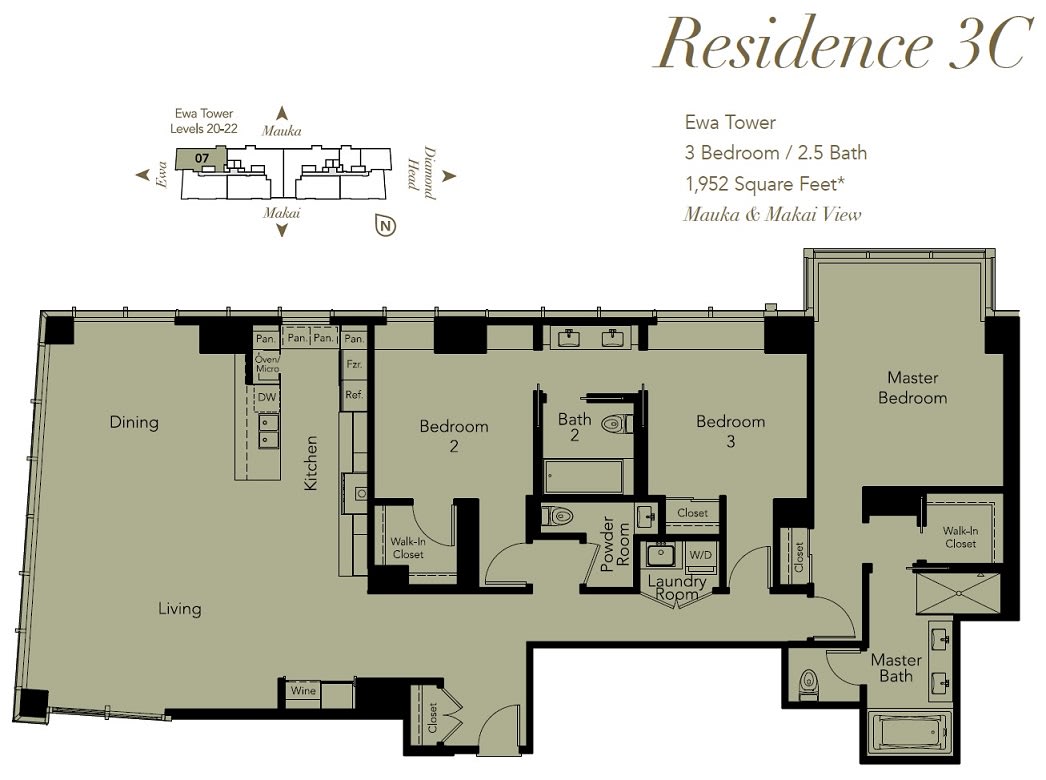 A living room and dining room with a glass front to enjoy the scenery, and a spacious face-to-face kitchen.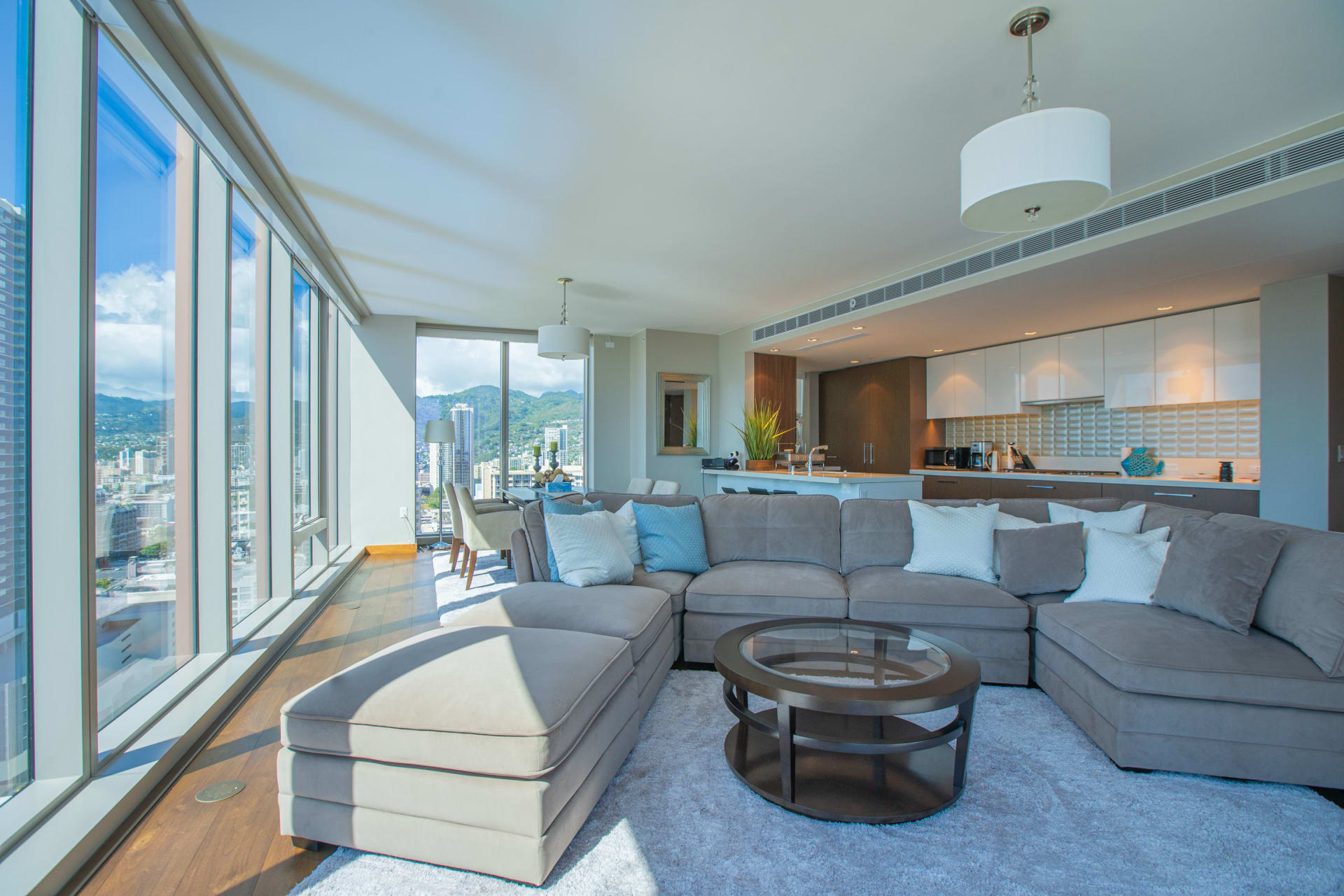 3 bedrooms, master bedroom and 2 bedrooms. The master bedroom has a bathroom with a bathtub with two washbasins, and the toilet is separate as in Japan. A walk-in closet is also provided.
Each of the two bedrooms has access to a bathroom with a shared shower booth and toilet separate from the corridor, and there are also two washrooms here.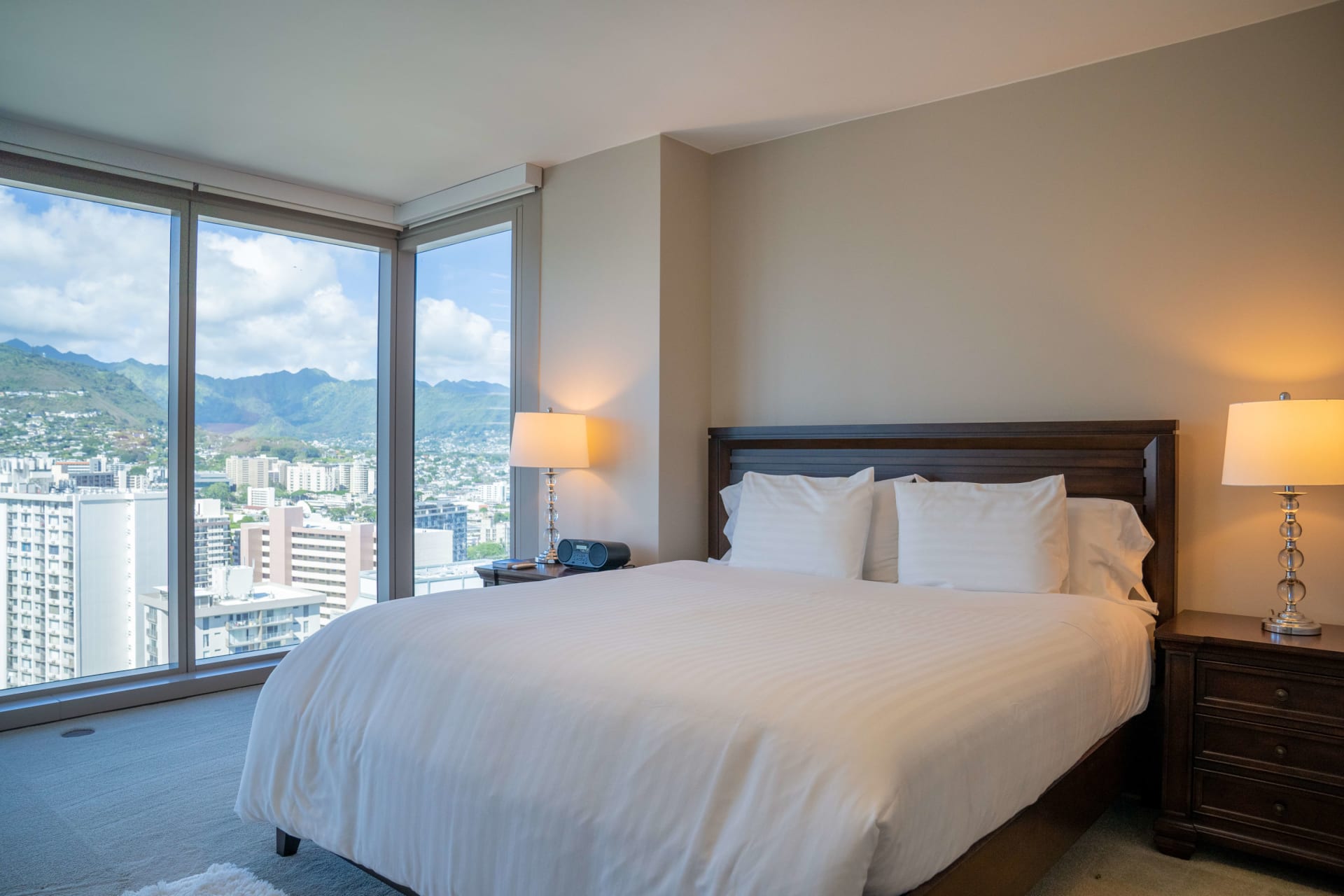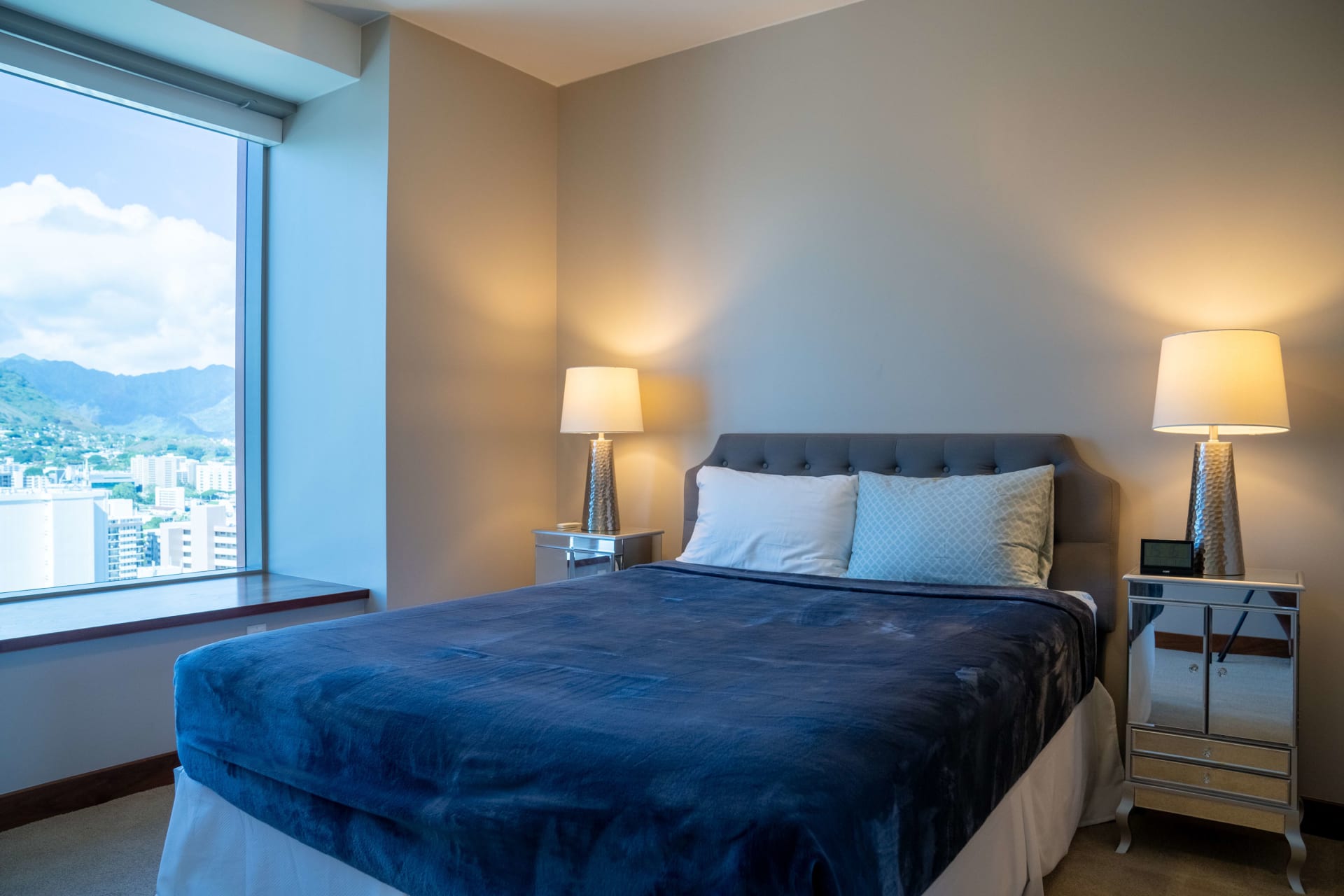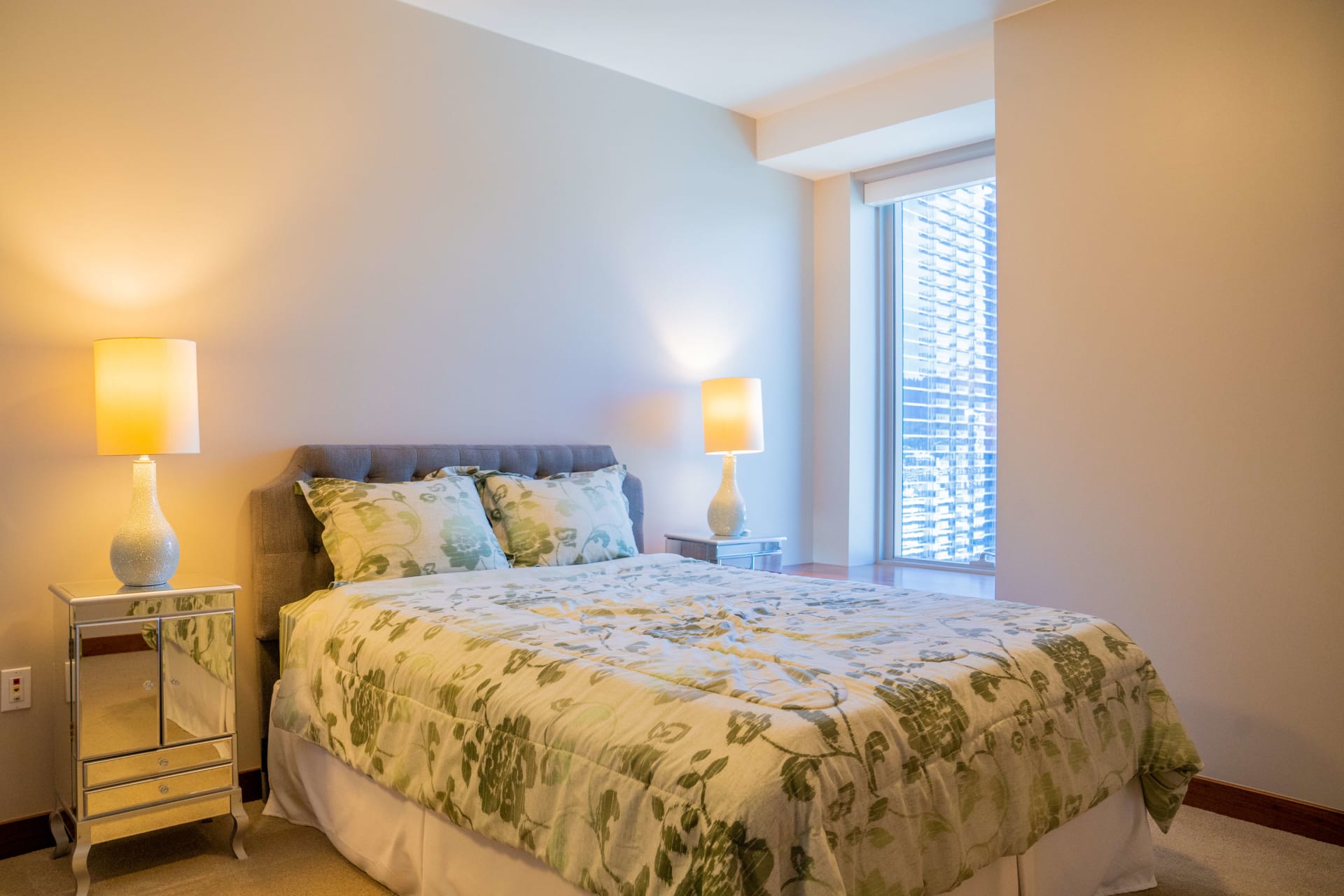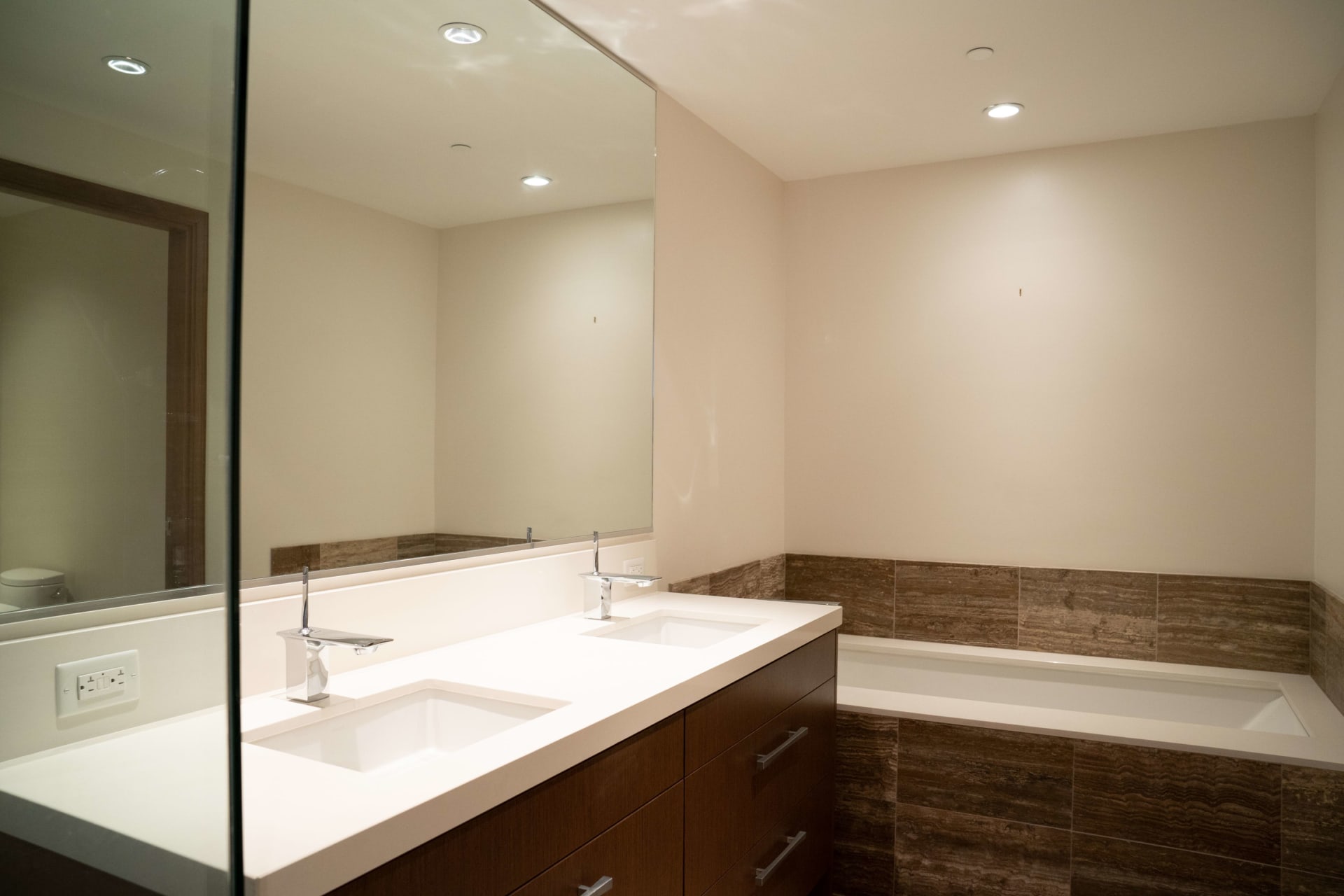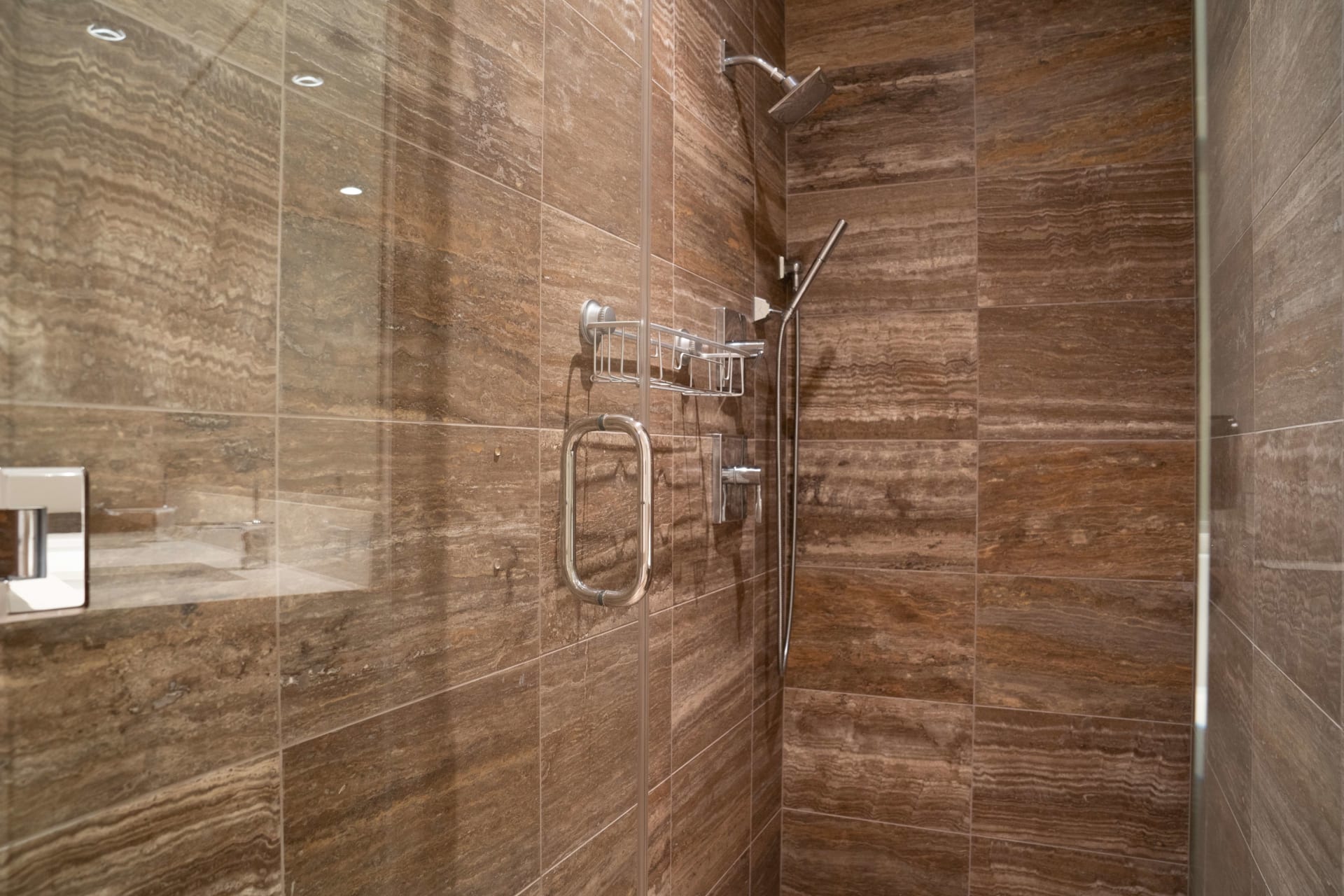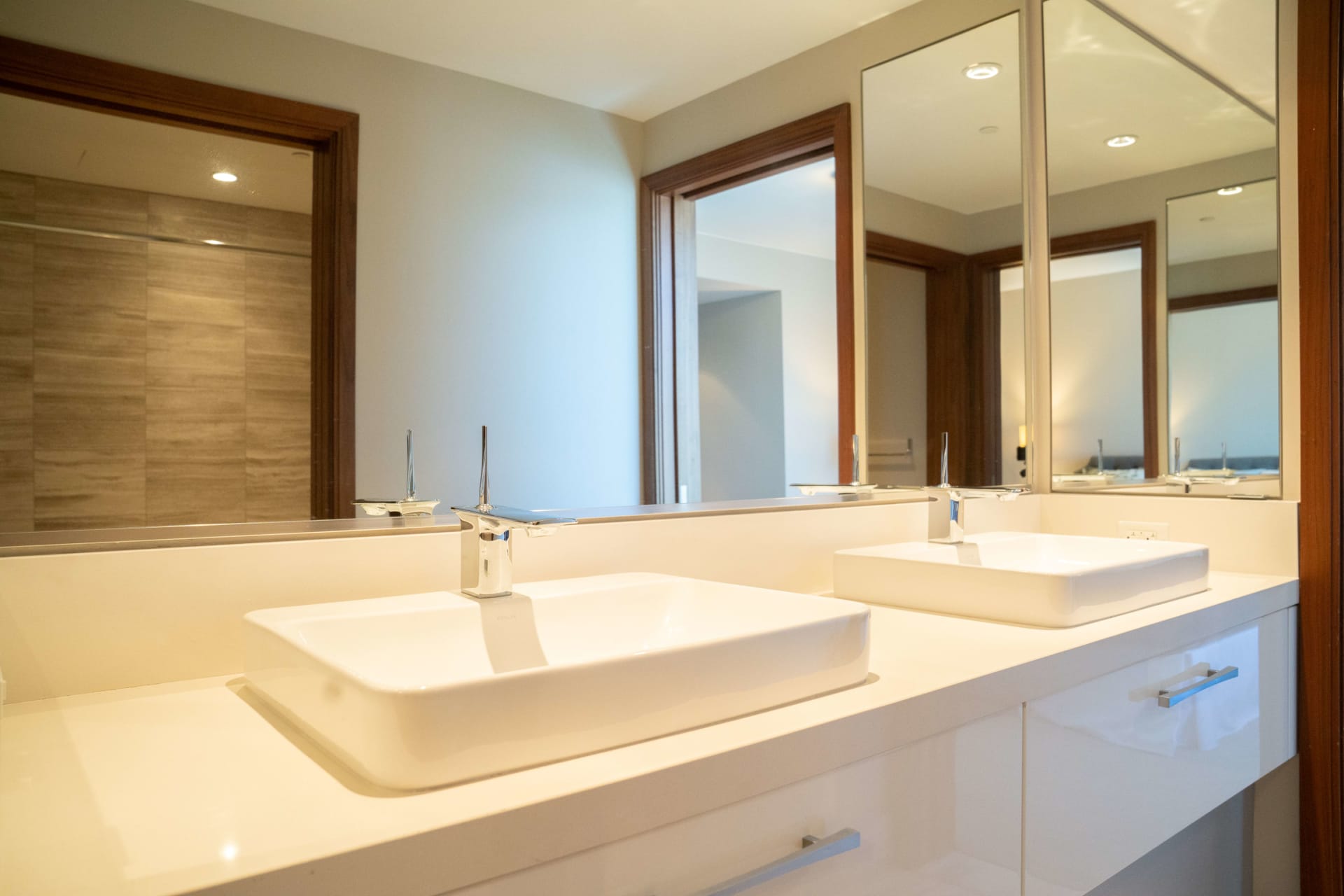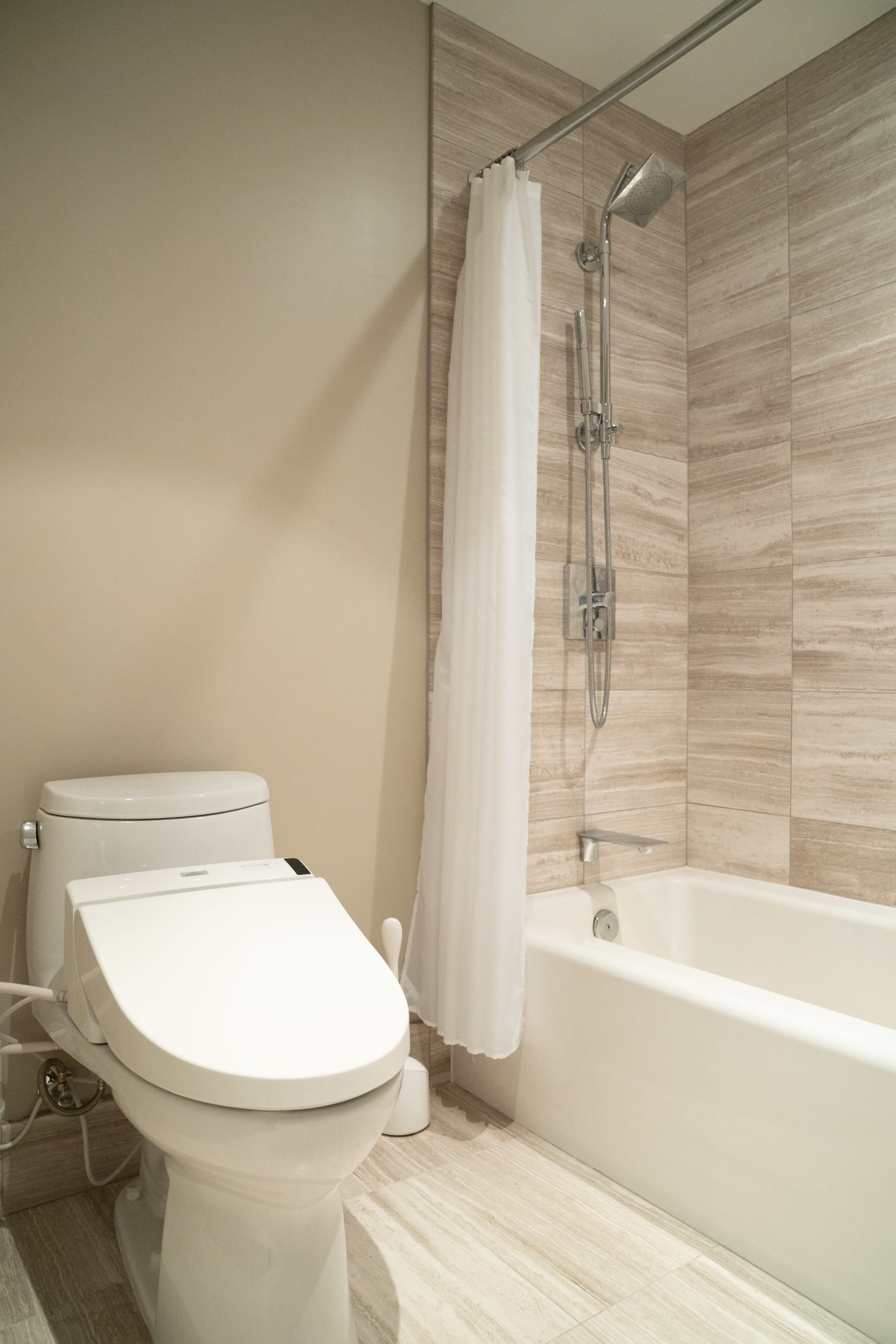 The entire room is 1953 square feet (approximately 180 square meters) and has a spacious design.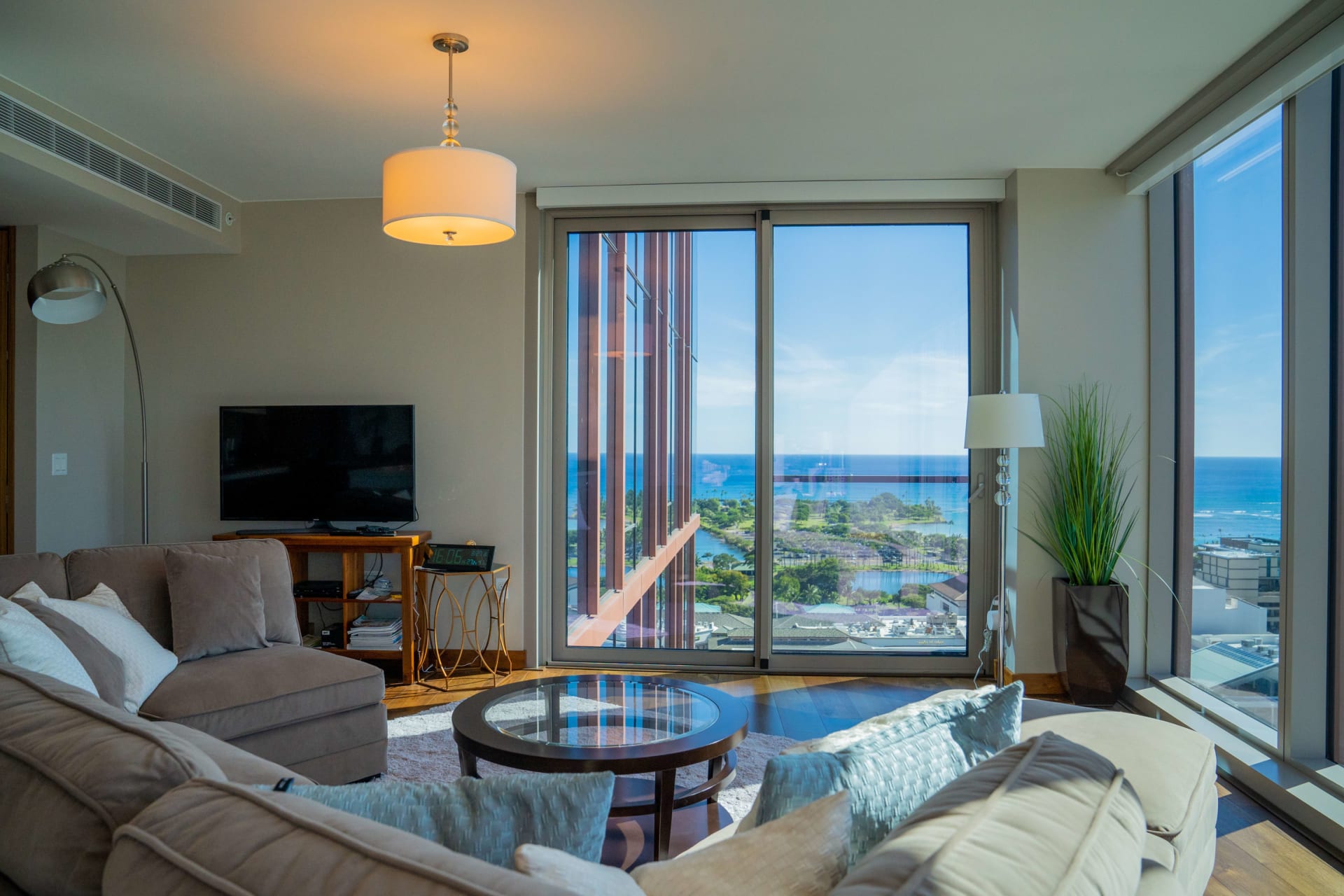 There are two parking spaces, and the lobby, recreation deck, and elevator are all secured, so it's safe.
Please refer to

this page

for details of luxury condominiums that are in a good location but comparable to the Kakaako area of the page.