Hawaii consistently ranks among the best states to live in and boasts a high quality of life. With a warm and comfortable climate all year round, a wide variety of outdoor sports and activities, and a friendly atmosphere, Hawaii offers many benefits. There are many other good reasons to consider investing in Hawaii real estate. Great for investing for many reasons, including cash flow, tax benefits, and stock splits. Housing isn't easy to come by, but the perfect Hawaii property is worth the wait.
About Real Estate Investment in Hawaii
Stable Asset Value
Like most markets, Hawaii's real estate market has its ups and downs. But historically, Hawaii has been less affected than the mainland U.S., showing a steady rise. Since 1972, long-term annual increases have hovered around 6% for single-family homes and around 5.4% for condominiums.
Hawaii real estate has seen a steady rise, and beachfront real estate has a high market value. Unlike inland real estate, beachfront home values ​​fluctuate less dramatically than other homes. Studies have shown that waterfront homes are, on average, more valuable than other types of single-family homes across America. It also found that over the last 20 years, the median price for waterfront properties has risen 64% higher than the median price for other homes. Today, that gap has widened to 116%, with waterfront properties more than double the value of other homes.

Reliable Source of Income
With millions of tourists visiting Hawaii each year, Hawaii offers excellent opportunities for high rental income. Tourism plays a major role in supporting the economy, with a steady influx of renters seeking vacation rental properties. In 2019, it recorded over

10 million visitors

. Property purchases in Hawaii are likely to be a secondary source of income for those looking to invest in rental properties. Waterfront vacation rentals, in particular, are generally very popular with tourists. In other words, the higher the demand for waterfront properties, the higher the vacation rental occupancy rate is expected to be. Similarly, property buyers can charge users a higher rental price because the property is in that particular location.
However, before purchasing a property, it is important to keep in mind that there are local ordinances and Homeowners Association (HOA) regulations regarding property rentals. It is also important to consult with a real estate agent or tax accountant regarding deductions for interest and fees.

Understand Taxes
Taxes may not be a very fun topic to talk about, but if you're thinking about investing in real estate in Hawaii, you need to research property taxes in the United States as well as those in Japan. For most homeowners, their home is their biggest tax incentive. Hawaii's property tax is the

lowest in the nation

at 0.28%. In fact, owning Hawaii real estate can have many benefits when it comes to paying taxes. It is a tax measure because owning real estate incurs necessary expenses such as mortgage deductions, cash flow from investment properties, operating expenses, property taxes, and insurance. We recommend that you consult a tax professional or real estate agent regarding the use of tax incentives.

To World-class Tourist Destinations
For many people, Hawaii is a dream destination. Those who invest in Hawaii real estate will definitely enjoy a vacation here. It saves you money on accommodation elsewhere, such as a hotel, and is a great place to escape from everyday life in any season. Owning real estate in Hawaii gives you the freedom to decide when to go on vacation, who to spend time with, and even what to bring. Own a place that people around you, family and friends, want to visit with you, making Hawaii feel like your own backyard.

Benefits of Living by the Water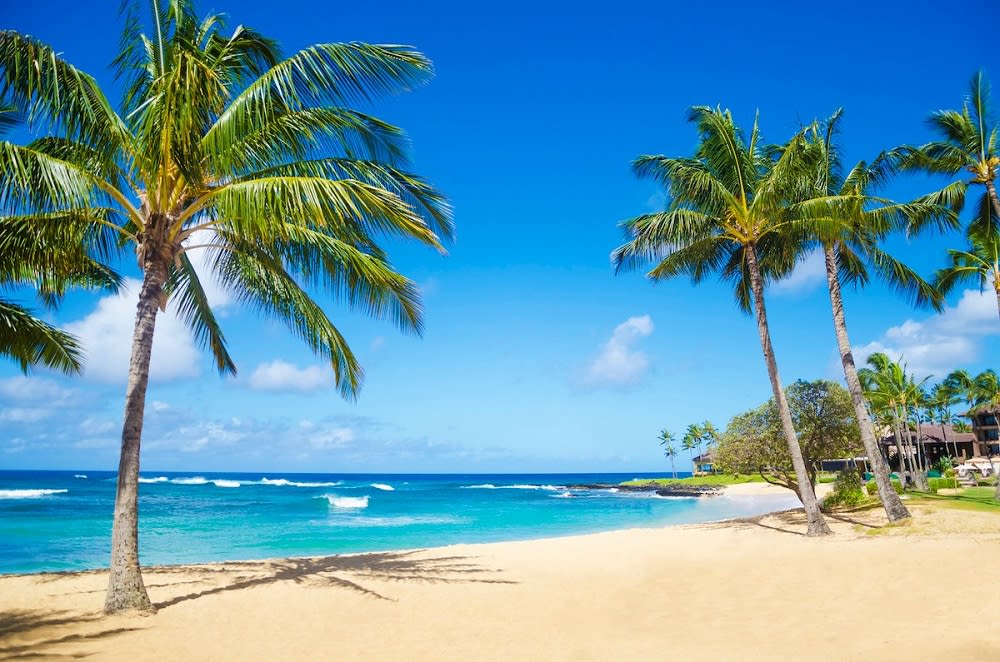 Waterfront properties are undoubtedly on the higher end of the spectrum, but they come with many benefits, such as a calmer atmosphere. It has been

scientifically proven

that water calms us down, regulates our emotions, and broadens our horizons. This is because listening to the soothing sound of water activates neurochemicals in your brain. Living near water also improves mental health and well-being. The word for the reaction we get from looking at the water is called "

blue mind

," which means it has a more relaxing effect on our minds and souls. In other words, people can keep their minds and body healthy by being near water.
Residents of waterfront properties can easily enjoy various outdoor activities such as swimming, surfing, and sunbathing. Spending time in the sun helps your body produce vitamin D, which relieves the symptoms of

seasonal affective disorder

.
To Hawaii Investment Real Estate
If you are looking for a luxury home in Hawaii, please contact Tsuruhara from this site. If you are looking for a vacation home or your final home, we will carefully explain everything from start to finish and help you find a property that meets your needs. With her deep knowledge of Hawaii's luxury real estate, Tomoya will help you find a home that truly feels like home.